Since its inception in 2007, more than 2,000 pilots have received the Wright Brothers Master Pilot Award from the FAA. The award, which recognizes 50 years of accident-free flying, consolidated several similar pilot awards, such as the Golden Eagle Award, that had been presented by various Flight Standards District Offices over the years. The award includes a certificate and pin. In addition, the recipient's name is added to the Roll of Honor at FAASafety.gov.
One of the newest names on that Roll of Honor is Dick Hitt, well-known in South Carolina aviation circles as he is the retired FAA Safety Program Manager from the FSDO in Columbia, S.C. Here's his story in his own words: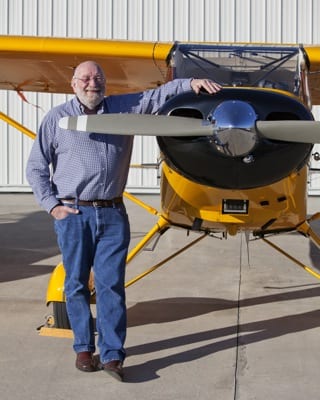 I was born to an aviation family. My mother and father operated Hitt Flying Service at the Tri Cities Airport in Endicott, N.Y. My father ran the flight school and maintenance shop, while my mother was the secretary, administrative officer, and greeter for the public. When I was born in November 1943, my parents brought me straight from the hospital to the airport and actually put me in a display case to sleep. In one way or another, I have been "at the airport" ever since.
I went for my first airplane ride sometime during my first year. I spent every evening and weekend at the airport until I was 15 years old, when my family moved away from there. As I got old enough, I acquired new and additional duties in the shop as a mechanics helper and advanced to actually performing some of the engine and airframe maintenance myself. My father and I rebuilt wrecked airplanes, and performed maintenance on the flight school airplanes. We also bought and restored wrecked airplanes.
I flew with my father and other local pilots whenever I had the opportunity. I soloed in a Aeronca Champ on July 4, in either 1960 or 1961. My father, who was my instructor, gave me a solo certificate dated July 4, 1960, but my logbook is dated July 4, 1961. So, July 4, 2011, was either 50 or 51 years of flying for me.
My father always owned an airplane for me to fly. Throughout my teen years, high school and college, he owned a Cessna 172 so that I could build time and keep my proficiency.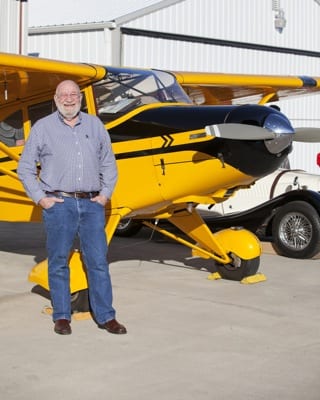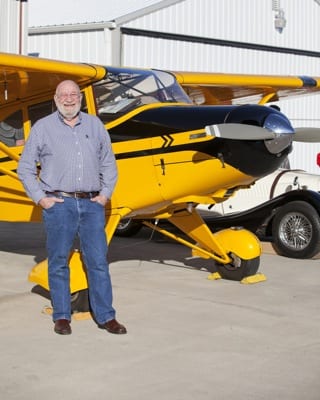 When I was in college, I was in the Air Force Reserve Officer Training Corps (ROTC). My intention was to become an Air Force pilot. However, during the Vietnam war, I was eager to enlist. The regular Air Force wanted a college degree for pilot training and I only had two years, so I went to the National Guard recruiter. He promised me flight training, so I enlisted and was promptly sent to engine maintenance school. I then went to Korea for two years as a J-57 engine mechanic working on F-100s and F-101s — not a pilot, but still around airplanes.
After an honorable discharge, I obtained the remainder of my pilot certificates by using the GI Bill educational benefits. As I was looking for a job, I flew as a co-pilot with my father, who was a corporate pilot at the time.
I finally got hired as a flight instructor at the Fort Knox Aero Club, in Fort Knox, Ky. I had been looking desperately for a job for a long time but everyone wanted a pilot with a lot of experience. Frustrated, I placed a classified ad looking for a job, listing myself as a "green" flight instructor, indicating my lack of experience. To my surprise, I was hired, over the phone, very quickly by the club. After I had been working there for a few weeks, they asked me what a "green" instructor was. I told them. They thought it must be something special, like a Gold Seal CFI. It was a fluke, but it was my start in aviation employment. Working at Fort Knox was a fun and educational experience. I was the only instructor there and I taught in all of the school airplanes and all of the members own airplanes. After a year or so I moved to Columbus, Ohio, and did primary, commercial, instrument and ATP flight instruction for EC Aviation for the next three or four years.
Early in 1972 I obtained a job as a mail and freight pilot, flying turboprop Beech D-18s with mail and freight. About a year later, I went to work for a Volkswagen distributor. I flew single pilot in a Baron and a King Air C-90 and co-pilot on a Lear Jet 24D. The owner of the company had a collection of old airplanes and let me fly any plane in his collection. My wife and I especially liked flying his Great Lakes Special 2T-1A — we flew it almost every day.
Frequently there were kids at the airport fence who had ridden out there on their bicycles to see the airplanes. I always took as many as I could for a ride. Everyone, including me, had a great time! I often wondered if now, some 40 years later, they remember those flights in that beautiful old airplane.
During the late 1970s and into the 1980s I worked as a corporate pilot, flying everything from Navajos to a Bell-47 helicopter.
By the late 1980s, I was flying Citations. It was a great job, but I was gone from home all the time. My sons didn't understand why I was gone so much, so I asked myself, "What can I do that will allow me spend more time at home, and still be in aviation?" The answer that I came up with was the FAA.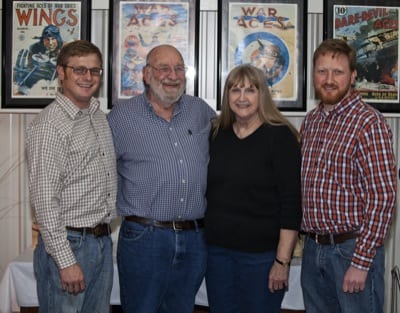 In 1989, I went to work in the Allegheny FSDO, in Pittsburgh, as an Operations Inspector. Two years later, I became Safety Program Manager in the FSDO in Columbia, S.C. While I was with the FAA, I conducted regular CFI flight tests and FAR 135 flight tests. I attended regular pilot recurrency classes, and flew local rental airplanes as well as my own PA-20. For many years I was the FSDO safety pilot and regularly requalified the other operations inspectors in a King Air 200.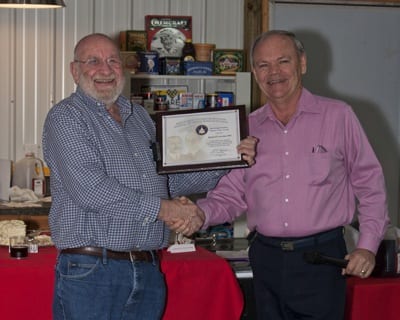 I still own my own airplane and stay involved in aviation. My hangar has turned into a local gathering place for pilots. We talk about all aspects of aviation and I still do my best to dispense knowledge as I did when I was with the FAA. Talking about, and teaching aviation safety, is something that I like to do!
When I was young, I wanted to be a social worker so I could help other people. However, family desires and pressures steered me onto aviation.
I actually found that as a flight instructor, I did have an opportunity help others. However, it was as a Safety Program Manager that I really had an opportunity to change lives! After almost every safety seminar, one or more pilots would come up to me and mention something that I had told them, noting that they had never known that, and that they were going to change the way they flew from now on. After one seminar at Sun 'n Fun, an old pilot came up to me and told me he had been flying all of his life and had worked for Pan American Airways flying Boeing 314s and Sikorsky flying boats — and he had never before heard the information that he had just gotten from me. It made me feel pretty good, that maybe I was being innovative and effective. It made me happy that I had changed their behavior, made them better pilots, and I had put something — safety and quality — back into aviation!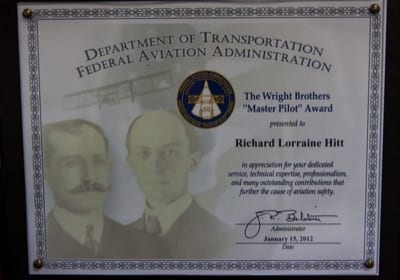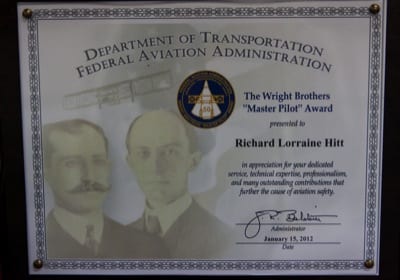 In 1999 I was named Aviator of the Year for South Carolina and inducted into the South Carolina Aviation Hall of Fame. Following the announcement, one of the Hall of Fame committee members told me that I had been selected because I had been able to help so many people.
It took a little while to sink in, but I realized, that after all of these years, I had gotten to do what I had wanted to do when I was a kid — help people! How could I be so lucky?
Find out more about the Wright Brothers Master Pilot Award at FAASafety.gov.
People who read this article also read articles on airparks, airshow, airshows, avgas, aviation fuel, aviation news, aircraft owner, avionics, buy a plane, FAA, fly-in, flying, general aviation, learn to fly, pilots, Light-Sport Aircraft, LSA, and Sport Pilot.