By JOHN CUDAHY
No single American industry was as adversely impacted by last year's sequestration debacle as the air show business. By the end of the 2013 season, more than 60 shows in the U.S. had cancelled as a direct result of the Pentagon's withdrawal of all military support.
Dozens of other shows experienced attendance drops of 60% and more. Many communities throughout the country were denied not just a weekend of entertainment, but the philanthropic contributions and local spending that normally accompany the more than 300 shows that are conducted in the U.S. each year.
But early indications are already pointing to a robust recovery for the air show business in 2014. Much — though not all — of the traditional military support has been restored.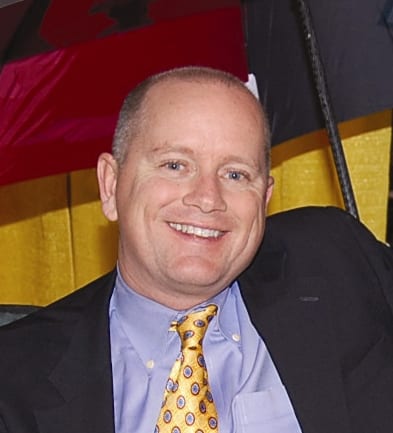 Crowd estimates at the industry's first shows of the year have been unusually high. So far in the air show season, press coverage has been extensive and positive. And the air show community's enthusiasm and energy — largely absent during last year's sequestration-induced deprivations — have returned.
For its part, the American military has determined that the interaction it has with the public at air shows is not just helpful, but essential. At a time when the 1% who wear our country's military uniform have less and less contact with the other 99%, air shows provide all branches of the service — Army, Navy, Marine Corps and Air Force — with an opportunity to remind citizens what they are doing on our collective behalf.
In mid-March, the Air Force sent an F-35 Lightning II fighter — a state-of-the-art, fifth generation fighter that has struggled to maintain its political support — to an air show at Luke Air Force Base in Arizona to provide taxpayers with an up-close look at its investment in the future of America's national security.
Within the air show community, the reaction to the deprivations of last season has been philosophical and deliberate. In an environment where military support may now be less reliable, recent emphasis has been on the entertainment value offered by civilian performers. From warbirds and vintage aircraft to formation teams and wingwalkers to jet-powered sailplanes and civilian jet teams, air show pilots are responding to this potentially new environment by innovating, engaging and entertaining.
At the International Council of Air Shows annual convention last December in Las Vegas, veteran performer John Klatt introduced a jet-powered Waco biplane that relies on both a traditional piston-powered propeller AND a J85 jet engine to generate 3,000 pounds of thrust and some very unusual flight capabilities. A number of shows are introducing World War II re-enactments within their events to feature warbird aircraft in a dramatic and entertaining setting.
Air show event organizers all over the country are reorganizing their shows to ensure that they continue to offer world-class entertainment with or without contemporary military participation. And these sorts of innovations and new developments are likely to become more common this year and for many years to come.
And there is perhaps no better example of that than SUN 'n FUN this week in Lakeland. Long recognized as the first big fly-in event of the new flying season, SUN 'n FUN also has a well-deserved reputation as being one of the most innovative and entertaining shows in the country, featuring a high quality, diverse schedule of performers. And the event's large, enthusiastic crowds are a testament to the drawing power of a show that features talented civilian air show pilots.
But, if the growing consensus within the air show community is that shows should remain compelling and entertaining even if the military does not participate, that's not intended to suggest that the Air Force, Navy, Marine Corps and Army are no longer welcome. Far from it.
And SUN 'n FUN makes that point very well, too. This week's show will include demonstrations by the U.S. Navy Blue Angels and the U.S. Air Force F-22 Raptor, two of the most perennially popular acts in the air show business.
Put a slightly different way, SUN 'n FUN would be a world-class event with no military participation. And, with the involvement of the Navy and Air Force, it's even better — a model that more and more air shows are likely to emulate during the coming months and years.
Sequestration was disastrous for the air show community. But even the darkest cloud has some kind of silver lining. In this case, our industry has been alerted that we may have developed an unhealthy — and perhaps unsustainable — dependence on military participation.
Even as we work to restore and stabilize that military involvement, it's already clear that performers, event organizers and other industry leaders are working toward a new model that welcomes that military participation when it is available, but includes other forms of aerial and ground entertainment that are equally compelling.
For spectators, that translates to an even stronger, more entertaining and more stable entertainment product.
John Cudahy is president of the International Council of Air Shows