Q: Our flying club's airplane, a 1976 Cessna 172 Model M, has a Lycoming O-320 E2D engine that runs hot only during the summer months of June, July, and August near Grand Rapids, Michigan.
Here are the details we compiled from our JPI EDM-730-4C engine monitor on May 25, 2020, after 15 minutes of level flight:
Outside Air Temperature at 1,800 feet MSL = 78°F
2500 RPM
#3 Cylinder Exhaust Gas Temperature (EGT) = 1,470°F
#3 Cylinder Head Temperature (CHT) = 396°F
Oil Temperature = 215°F and slowly rising.
Oil Pressure = 65 psi
7 Quarts of Oil in Engine
We have replaced the baffles, vernier-therm, oil cooler, and carburetor. We have checked the timing and tolerances on cam shaft and push rods and they are good.
Question 1: What could be causing the EGT, CHT, and oil temperature to be so high when the OAT at 1,800 MSL is only 78°F? These high values are still showing up after we did all of the items above.
Question 2: What should the maximum values be so we don't overheat the engine?
John Kozal, President, Sparta 140 Club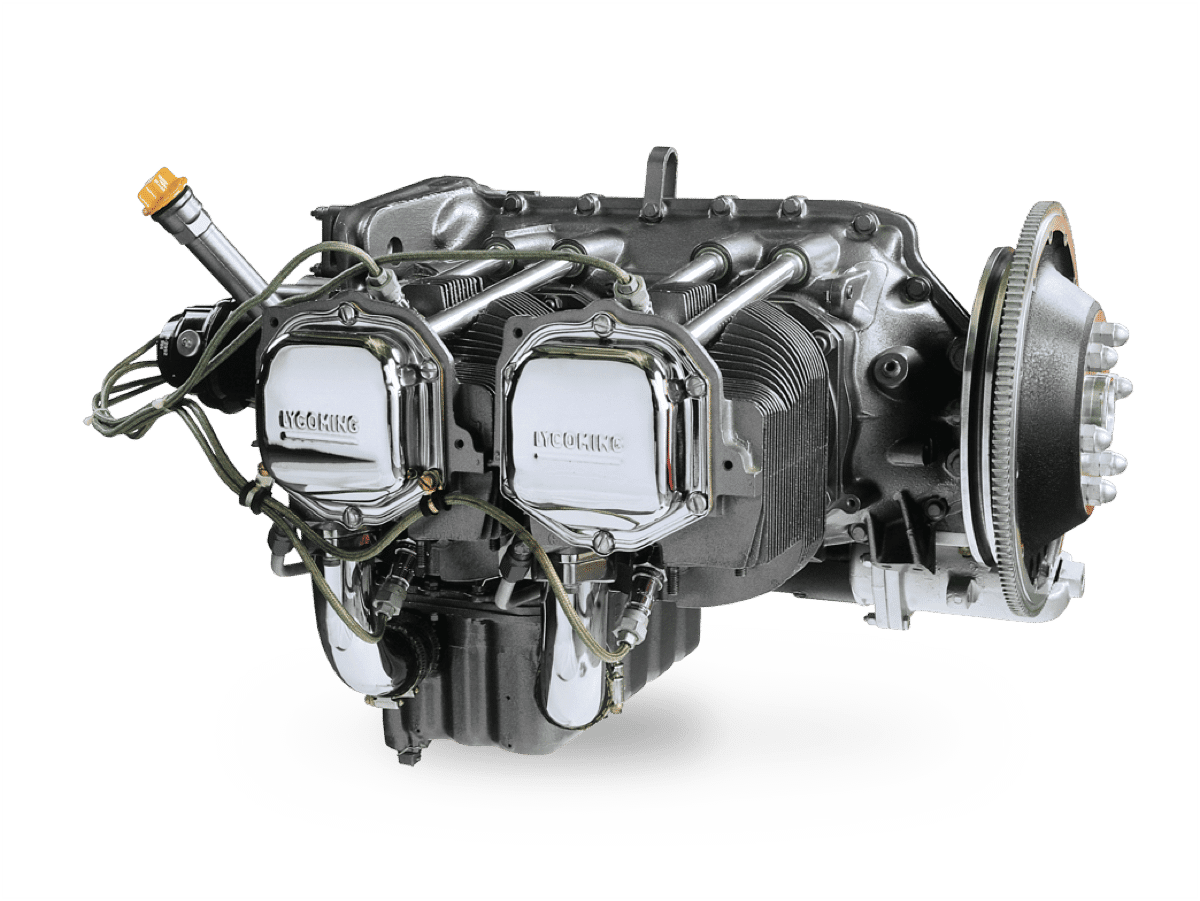 A: John, the information you provided is certainly a help for me when it comes to troubleshooting, so I thank you for that.
You've certainly done several things already that I would normally suggest, so let's take a step beyond what you've already done.
You mentioned the #3 cylinder EGT temperature will read 1,470°F during the flight profile you mentioned. Lycoming does not publish a maximum EGT temperature, but only states that the cylinder head temperature may not exceed 500°F for continuous operation. Therefore, the CHT that you're seeing of 395°F is well within those limits.
A temperature between 385° to 435° is ideal for long term service life.
Now, let's look at the oil temperature situation. Oil temperature maximum is 245° for continuous operation and ideally should be between 185 and 210°.
You noted the oil temperature is running 215°F and climbing, but you've replaced the thermostatic by-pass valve (vernatherm) which apparently didn't help.
My question to you is when you replaced the valve did you comply with Lycoming Service Instruction 1316A and reface the corresponding seating surface?
If you only replaced the valve and didn't comply with this Service Instruction you only completed half the job to correct the problem. So, if you haven't reviewed SI 1316A, please have your maintenance facility check it out.
I see nothing wrong with the oil pressure of 65 PSI that you mentioned for cruise operation. It would be interesting to know the oil pressure at idle RPM around 600-700 RPM at the conclusion of the flight. Typically, the hotter the oil gets, the lower the pressure, so this may be one thing that you can check on the next flight.
John, the above information is all based on the fact that all of your instruments have been calibrated, including the tachometer. Instruments on aging aircraft are known to be out of calibration and unreliable when trying to troubleshoot an engine problem.
The best recommendation I can offer at this point is to make certain you have access to a Lycoming Operator's Manual and the Cessna POH for all club members to review — and that all club members read the manual.