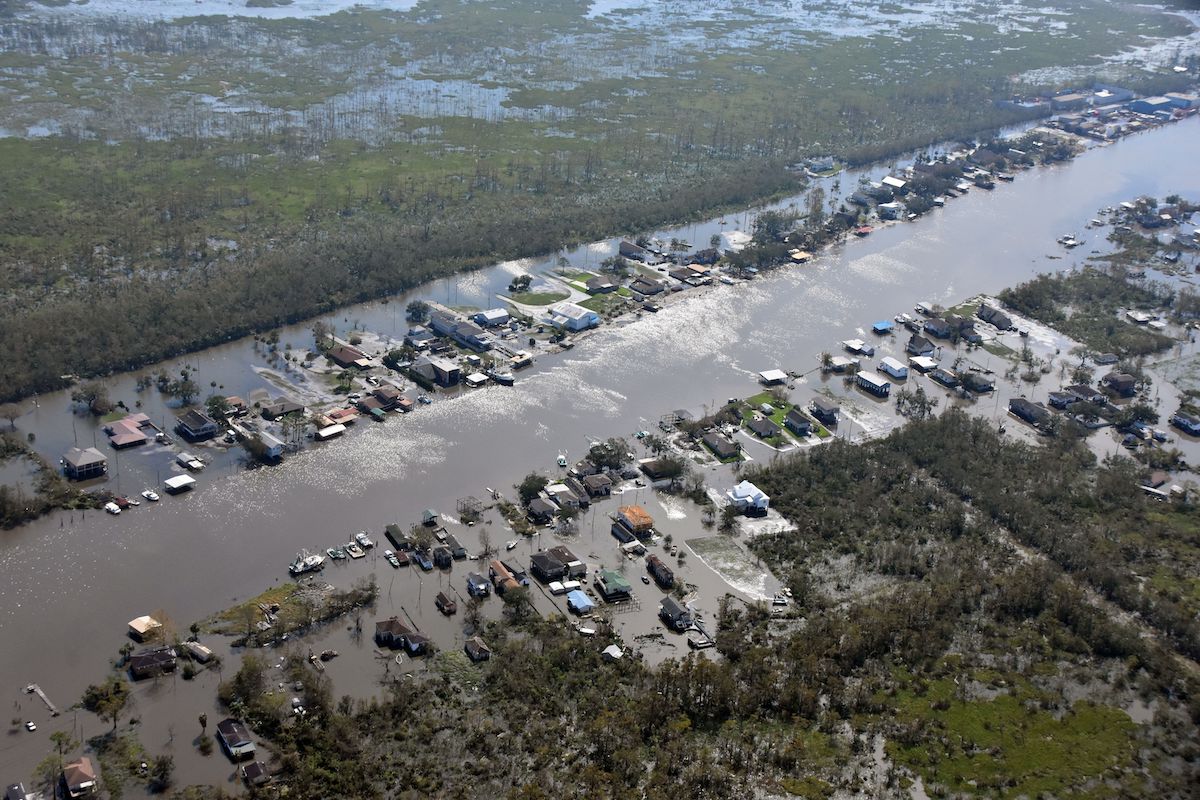 BATON ROUGE, Louisiana – Aircrews and ground teams with Civil Air Patrol's Louisiana Wing have joined federal and Louisiana state emergency managers' efforts to assess Hurricane Ida's impact.
CAP's mission is to gather aerial and ground-level photos and data for use by the Federal Emergency Management Agency and the Louisiana Governor's Office of Homeland Security and Emergency Preparedness (GOHSEP).
"Our thoughts and prayers are with the people of Louisiana as they continue to endure the effects of the hurricane," said Brig. Gen. William Betts, vice commander, First Air Force, Air Forces Northern. "CAP is working non-stop with local authorities to help the community recover as soon as possible."
Beginning Tuesday afternoon, just two days after Ida made landfall on Aug. 29, 2021, the wing flew five extensive aerial sorties, photographing areas of severe wind damage and flooding in the Greater New Orleans Metropolitan Area and in areas extending from Thibodaux south to Houma and southeast to Galliano. The flights were launched from bases in Patterson, Gonzales, and Baton Rouge, according to CAP officials.
The Louisiana Wing operates nine single-engine aircraft, some equipped with special camera and navigation systems for generating precise, high-definition photos. When called into service, these aircraft are flown by a crew of three — a pilot, an observer, and a scanner/photographer.
The photos and its imbedded data are immediately processed and converted into both 2D and 3D images for emergency managers to use in planning and expediting recovery efforts.
CAP aircraft are also being used to maintain communications networks in Louisiana as well as in surrounding states after the storm.
The Louisiana Wing also operates more than 20 vehicles that support both transportation and communications needs. They are frequently used to deploy ground teams for search and rescue and damage assessment missions.
The flights were expected to continue through the weekend and possibly into next week, CAP officials noted.