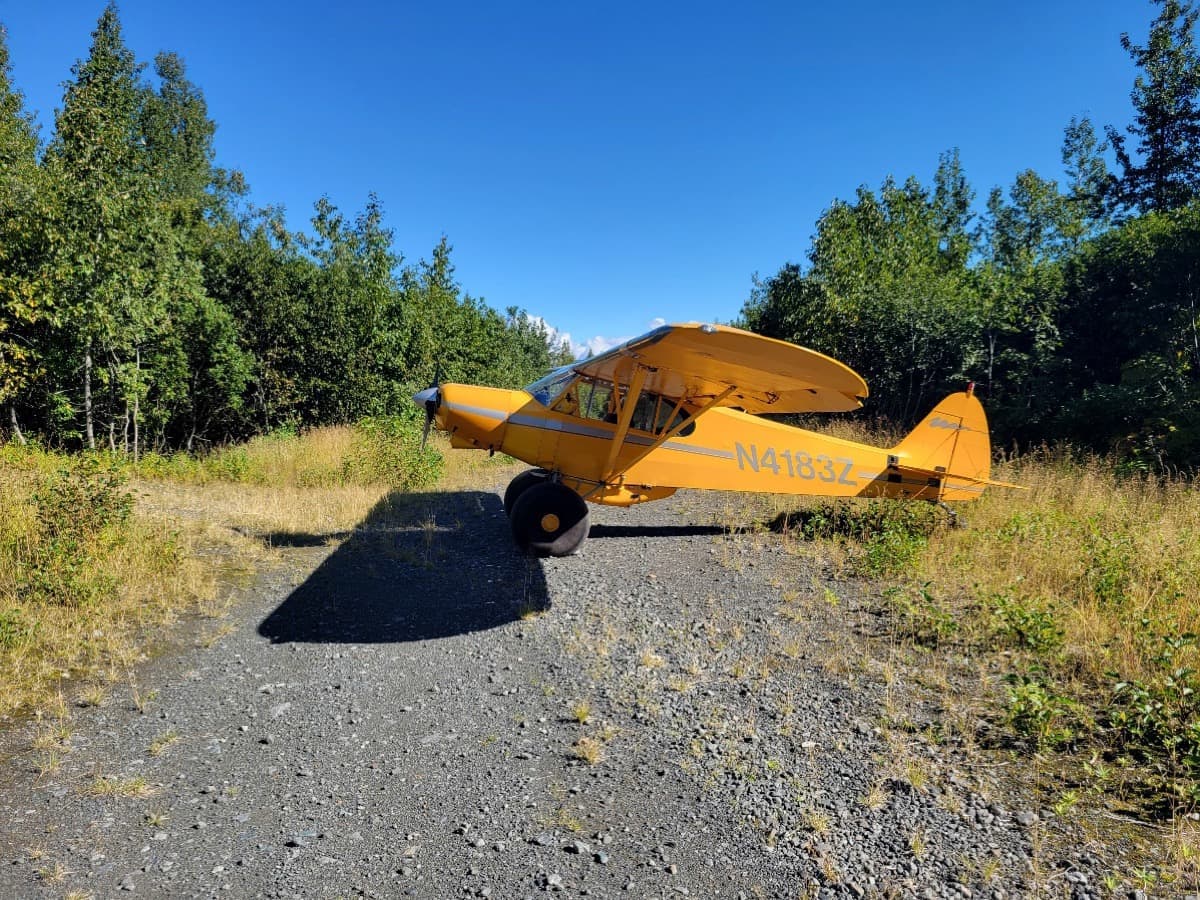 The Recreational Aviation Foundation has received a $50,000 grant from the U.S. Forest Service to improve and expand the airstrip at Childs Glacier.
"We're super excited about this good news," says RAF Alaska Liaison Al Clayton, noting this will improve access to pilots to this spectacular spot as the airstrip lies just north and east of the glacier's massive face.
Clayton, a life-long Alaskan, grew up near the headwaters of the Copper River and worked one summer for the Alaska Department of Fish and Game at this location during college.
"The Childs Glacier calves icebergs into the Copper in July when the sockeye run is hot, sending huge waves across the narrow river, sometimes washing salmon up into the alder bushes," he explains. "This is the natural takeout at the end of a multi-day Copper River rafting trip upstream from Kennicott or Chitina. The scenery and topography are stunning. It is truly a world class location."
This airstrip lies just north of the 1910 "Million Dollar Bridge" constructed as part of the Copper River & Northwestern Railroad, which provided the first rail access from the tidewater port of Cordova to interior Alaska. The rail line helped tap the incredibly rich Kennicott copper deposit developed by Stephen Birch with financial support from New York's Guggenheim and Morgan families.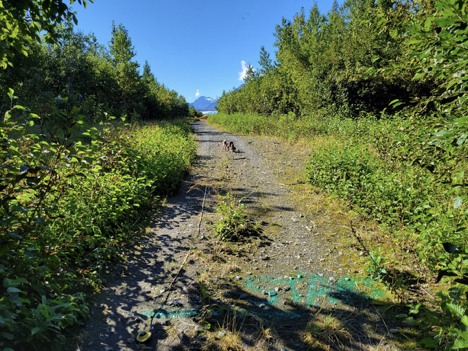 "Books have been written on the challenges of bridge and trestle construction over glacial moraine and the mining operations that developed in the area," Clayton adds. "The last ore train ran in 1938, and the towns of Kennicott and McCarthy emptied and alders started reclaiming the railroad right of way."
Eventually the right of way was conveyed to the State of Alaska. Fifty-two miles of rail outbound from Cordova were removed and the resulting road to Childs Glacier and the bridge was accessible by motor vehicle. After an earthquake in 1964, the state invested in bridge repairs and the Forest Service built a campground south of the bridge and across the river from the face of the Childs Glacier.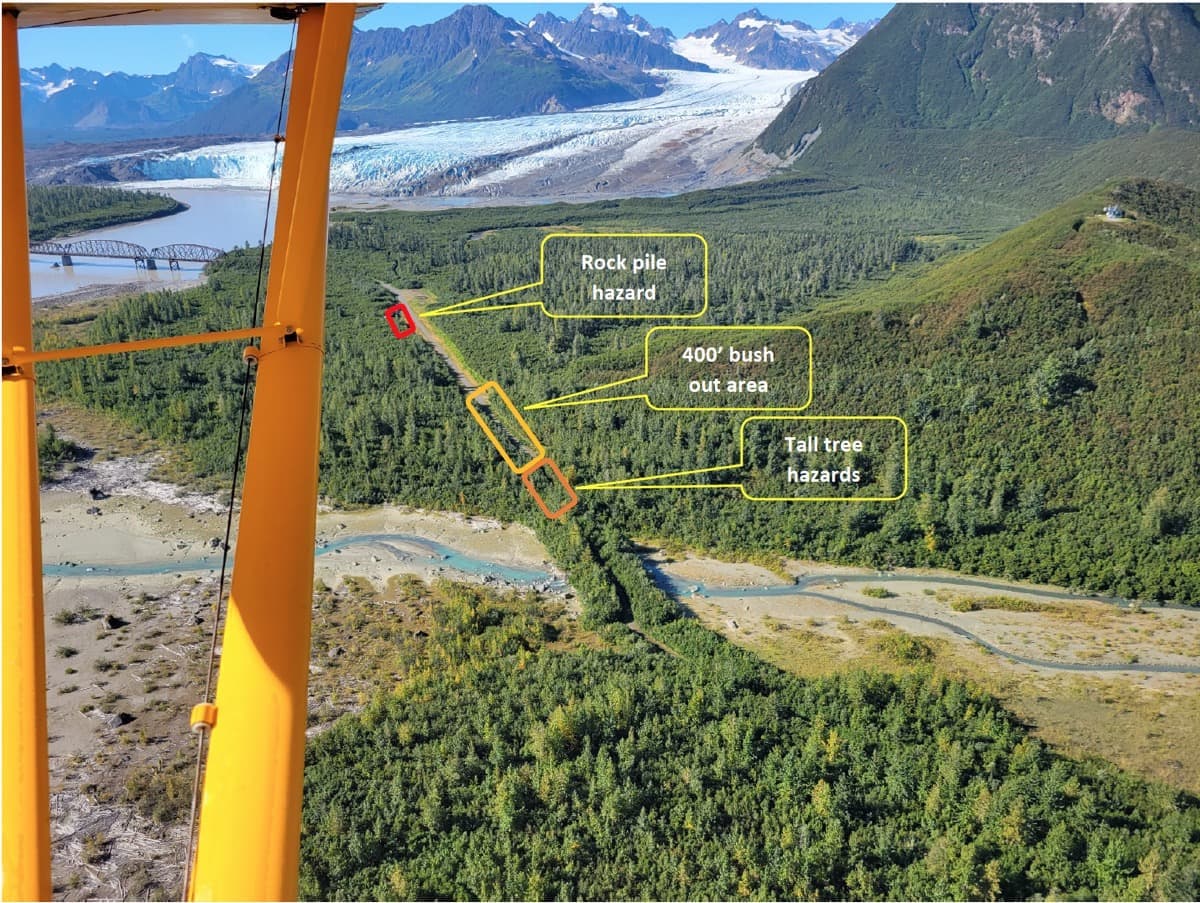 Unfortunately, modern washouts have destroyed bridges downstream from Million Dollar Bridge, and today the only access to the campground and bridge is over the treacherous river by riverboat or the present short and narrow "Cub" strip.
The grant will be used to add 400 feet to the north end of the airstrip. Improvements also call for cutting cottonwood trees an additional 200 feet, which will yield "a reasonably safe bush strip," according to Clayton's proposal to the Forest Service.