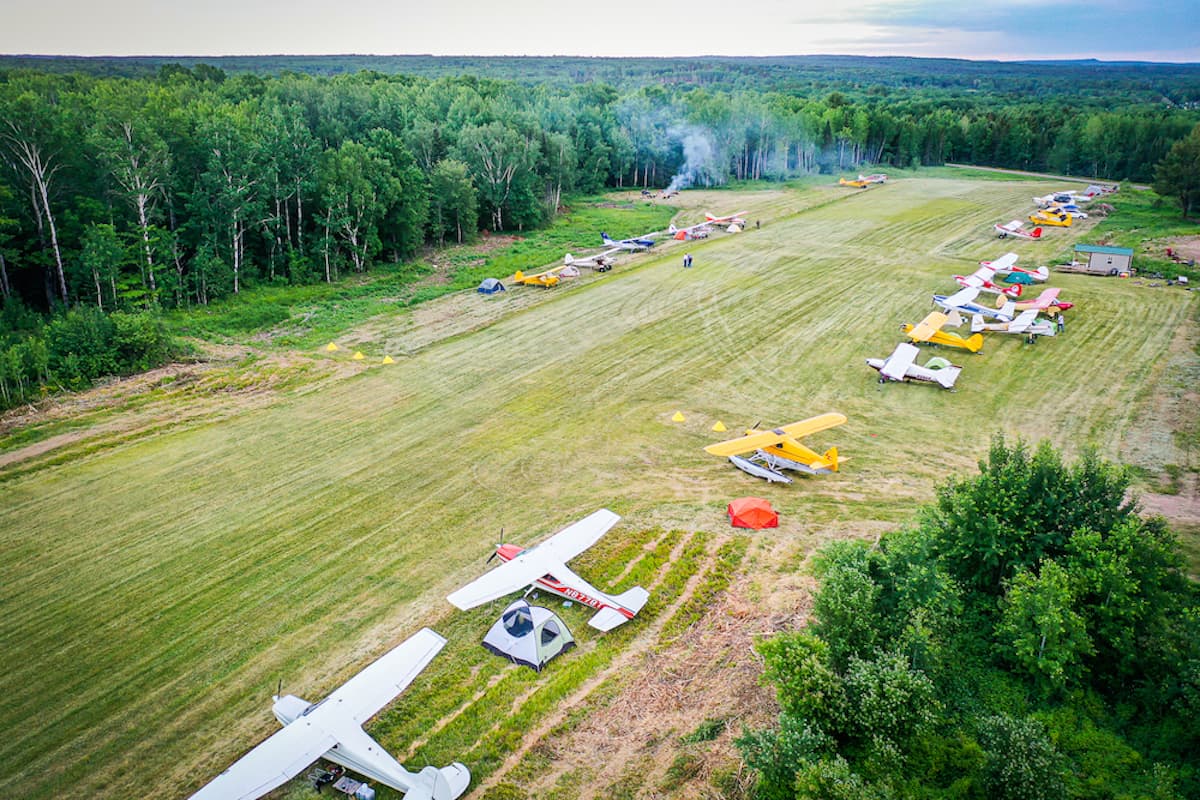 Cornucopia Field Airport (23W), along the shore of Lake Superior in Wisconsin, is now open to all pilots.
Over the last three years, Recreational Aviation Foundation Director Jeff Russell got grants from RAF for airfield improvements, as well as organizing work parties at the field to get it into shape to fit the requirements of a public-access airport.
Russell began with an RAF grant for a pilot shelter that volunteers helped finish out, picnic tables, and a bicycle shed with donated bicycles. Volunteers also created a camping area where visitors are welcome to camp beneath their wings.
He also worked with the Wisconsin Bureau of Aeronautics to ensure the field met public-use status. That meant volunteers removed brush and cleared trees, while Airport Manager Tim Kaseno secured cones to mark the runway according to the bureau's directions.
"Huge thanks to all the volunteers from both the town and the RAF that helped to get the airport improved to meet the requirements of public use," Russell said. "It's been an amazing collaboration with literally dozens and dozens of folks from each group pitching in. And also a big thanks to the Wisconsin Bureau of Aeronautics for being so engaged and helpful."
Landing on Cornucopia's 1,920-foot turf runway puts you just a short bicycle ride to the village with restaurants, shops, and lodging. A few miles away is the Apostle Islands National Lakeshore.
"The scenery is absolutely spectacular," Russell shared. "There are incredible recreational opportunities in the area, including kayaking the sea caves, hiking to waterfalls and the shoreline above the caves, and trout fishing in a nearby stream."
Cornucopia's third annual Solstice Fly-in is slated for June 17-19, 2022, hosted by the airport. Advance registration is required. To learn more, go to the airport's Facebook page at Facebook.com/CornyAirport.
You can also learn more about Cornucopia at the RAF's Airfield Guide.