The Youth Aviation Adventure program reached another milestone when it recently signed a memorandum of understanding with the FAA, establishing a collaborative effort to promote aviation with young people across America.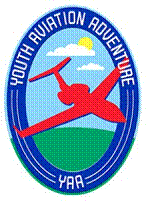 The ceremony took place at FAA headquarters, in Washington, D.C. Signing on behalf of the FAA was Paula Lewis, Assistant Administrator for Regions and Center Operations. Also representing the FAA were Jim Brough, National Manager of Aviation Education Programs, Barry Cooper, Great Lakes Region Administrator and Michael Cirillo, Deputy Assistant Administrator for Regions and Center Operations. Signing for YAA were program cofounders Dan Kiser and Steve Wathen.
YAA is a program designed to attract young people to aviation as either a career or a hobby. It's based in Columbus, Ohio, and currently has five chapters across the country with several more in the process of forming, according to Kiser.
The YAA program lasts five hours and consists of 10 stations the young people cycle through. Each station presents an aviation topic, including aerodynamics, instrumentation and careers in aviation. The curriculum for the stations was developed with the help of The Ohio State University. An estimated 3,000 young people have participated in YAA since its inception.
For more information: youthaviationadventure.org/index.html.