1050 – Aeronca Parts
There's nowhere better to find Aeronca aircraft parts than right on Univair's online store or with our helpful staff. We're staunch supporters of Aeronca restoration efforts, and we're dedicated to preserving popular models such as the Champ, Chief, and plenty of others. Order toll-free at 888-433-5433 or at univair.com.
---
1904 – Cessna 150
BUYING OR FLYING A CESSNA 150/152? Read the complete, authoritative guide! Third Printing! Officially endorsed by the 150/152 Club! Fly safer, save thousands. You'll love it! www.cessna150book.com
---
2010 – Cessna 400 Series
Pressurized, air conditioned 1968 and 1969 421. Both low time, well equipped, out of license. $50K and $60K. 928-446-8354 or yumaaircraftsupply@gmail.com.
---
2030 – Cessna Parts
SELKIRK AVIATION Inc. has FAA approval on composite cowlings for all Cessna 180, all 185 & years 1956-1959 Cessna 182 planes. Also interior panels, extended bag kits, glare shields & nose bowls for most Cessna 170 to 207 models. www.selkirk-aviation.com or 208-664-9589.
---
Cessna Tail Slide! Prevents damage and downtime from a tail strike. Great for rough or off field operations. Perfect for flight school fleets flying 172, 172RG, 175, T-41 and Hawk XP. Also available for 182, 205, 206, 207 and 210. STCd for all models. Approved for aircraft in Brazil, Canada, and EASA countries. www.MiddleForkMods.com or 208-879-6637 for more information.
---
Univair carries thousands of quality FAA-PMA approved and original Cessna parts specifically for the Cessna 120, 140, 140A, and 170 series. We've also been adding new items for the Cessna 150, 172, 180, 182, and 185. Cessna replacement parts in good shape can be hard to come by. Thankfully, Univair is an FAA-PMA Cessna aircraft parts manufacturer and supplier, and we offer a wide variety of Cessna plane parts. Order toll-free at 888-433-5433 or at univair.com.
---
2550 – Ercoupe Parts
Univair is the Type Certificate holder for the Ercoupe 415 series, Forney, Alon, and M-10 Cadet. We have thousands of quality parts specifically for these airplanes. Many of our Ercoupe parts are made on the original tooling. You'll find tracking down Ercoupe parts for sale difficult at any site other than Univair – we're the only manufacturers of Ercoupe parts in the world! Order toll-free at 888-433-5433 or at univair.com.
---
3300 – Luscombe
Luscombe Aircraft is back in production with new owners and a new attitude. Order your new LSA Model today. Built from the original drawings and original jigs. If you're looking for parts, drawings, STC's or just need help, call 716-488-0148 or visit www.luscombeair.com.
---
3310 – Luscombe Parts
If you need Luscombe aircraft parts, there's no better team to turn to than the one at Univair. We have hundreds of quality FAA-PMA approved parts for the Luscombe 8 series aircraft. We understand how important it is to preserve and restore these parts of aviation history, and we're dedicated to ensuring the upkeep of Luscombe airplanes. Order toll-free at 888-433-5433 or at univair.com.
---
3800 – Piper Single
1961 Piper Colt charity raffle! $50 for 1 ticket, $135 for 3. See Wings4Humanity.org for more details or call 919-938-2920.
---
3820 – Piper Super Cub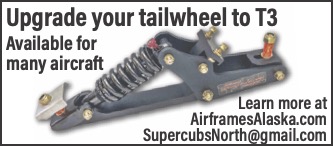 ---
3920 – Piper Parts
Colt Fuselage, $400. Pair of Colt wings, $800. Three Tri-Pacer wings, $1,000. Colt project, $2,000. Rich, 503-538-7575.
---
Univair carries thousands of quality parts for classic Piper aircraft. We specifically support Piper models J-3, J-4, J-5, PA-11, PA-12, PA-14, PA-15, PA-16, PA-17, PA-18, PA-20, PA-22, and PA-25. Inventory includes: FAA-PMA parts (manufactured at Univair); New Old Stock (original surplus parts from Piper), new parts (never used or refurbished); and brand name accessories and supplies. Our original and replacement parts can keep your plane in peak flying condition. Order toll-free at 888-433-5433 or at univair.com.
---
4455 – Stinson
Univair is the Type Certificate holder for the Stinson 108 series. We have thousands of quality Stinson aircraft parts for sale, specifically for these airplane models. Many of our Stinson parts are made on the original tooling. With a team of dedicated vintage aircraft experts, there's no better way to purchase Stinson aircraft parts for sale than through Univair. Order toll-free at 888-433-5433 or at univair.com.
---
4600 – Taylorcraft
1940 Taylorcraft BE-65 restoration project with new carburetor, exhaust manifold, and heat muff on C-75. Needs left wing rebuild (rear spar crack). Have new spar. Eastern Oregon. With trade for 2-place LSA. Ask for Tom or Rey. 530-515-9128.
---
4605 – Taylorcraft Parts
We have hundreds of quality FAA-PMA approved parts for the Taylorcraft B series and F-19 series aircraft. Taylorcraft restoration is especially important considering the brand's longevity and history, which stretches all the way back to 1939 and earlier. As a result, Univair prides itself on its selection of Taylorcraft parts for sale. Order toll-free at 888-433-5433 or at univair.com.
---
5300 – Experimentals
WANTED: RV-3, RV-4, RV-6, early Cessna 172/180 hp. 619-449-1855.
---
6000 – Accessories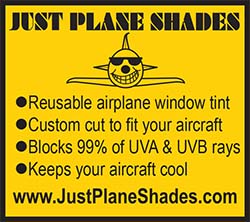 ---
6560 – Books
Attention Luscombe model 8 owners! Your Luscombe can be listed in the Mode 8 Production Analysis chapter. An updated second edition of Luscombe's Golden Age will be released in late 2022. Please send your N number aircraft serial number and the date of manufacture on the data plate. Model number example (8A 8F T8F) to jrangerjohn@centurytel.net and it will be included in the new book.
---
6900 – Employment
CFI Wanted-Palatka Florida 28J. Minimum 500 hours and an established record. While safety is our priority, applicant must have good social skills and be customer service oriented to serve our business professional students. Apply with professional references to Floridaaviationpros@gmail.com
---
Idaho backcountry charter operation and maintenance facility seeking a full time employee to fly the line and help in the shop, A&P a plus. Pilot must qualify for FAR 135.243, (b), 1,2&3. Pay DOE. Email resume to mforkair@custertel.net
---
6950 – Engines
Two Lycoming TIGO engines. 151.8 ($9,000) and 475.8 ($8,000) SMOH. Both with new thrust bearings. 928-446-8354 or yumaaircraftsupplies@gmail.com
---
C-85 and O-200 STC allows the use of an O-200 Crankshaft, Rods and Pistons in a C-85 engine, for less than the cost to replace your C-85 crankshaft. Complete with FAA certification and STC paperwork. For more information and prices call AIRCRAFT SPECIALTIES SERVICES, Tulsa, OK 1-800-826-9252.
---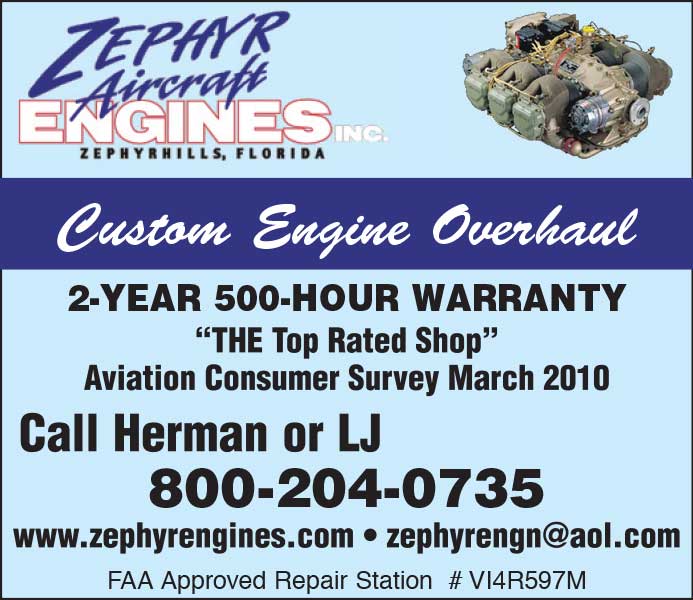 ---
ONE STOP AVIATION with 35+ years experience. Your One Stop for Cylinder Overhaul and Repair, Engine Overhaul, New Millennium Cylinders, Sunnen Crankshafts, Non-Destructive Testing, Prop Strike Inspections, and much more. onestopaviation.com or 760-721-1389 to get your estimate.
---
CASH: WE BUY Continental & Lycoming engines & parts. Used, new, damaged. Jerry Meyers Aviation. meyersaviation@gmail.com 888-893-3301.
---
KAWASAKI PACKAGE – SAVE 50% Engine, reduction drive, carburetor, and tuned exhaust. 0-time, 64 lbs, 40hp. J-Bird, 262-626-2611, call for free catalog.
---
No matter your plane's age or model, one fact always rings true time and time again; airplane engine parts wear down and eventually break. That's why Univair stocks all kinds of different aircraft engine parts for sale. We have just about every piece you could need, from air filters to spark plugs, and everything in between. Order toll-free at 888-433-5433 or at univair.com.
---
6955 – Engine Parts
PARTING OUT Lycoming & Continental engines, all parts, large & small! Cores & overhauled parts available. Jerry Meyers Aviation. meyersaviation@gmail.com 888-893-3301.
---
WANT TO BUY CONTINENTAL CRANKSHAFTS. RAM is paying top dollar for Continental 520/550 crankshafts (core/overhauled/new). Contact Gordon Ganske, gganske@ramaircraft.com, 254-752-8381.
---
CRANKSHAFTS, CAMSHAFTS, RODS AND LIFTERS most makes and models overhauled, reconditioned, reground. Complete aircraft engine Machine Shop Services. Heat treating, plating, NDT. Also complete new and used parts sales. Call AIRCRAFT SPECIALTIES SERVICES, Tulsa, OK. 1-800-826-9252
---
7215 – Fuel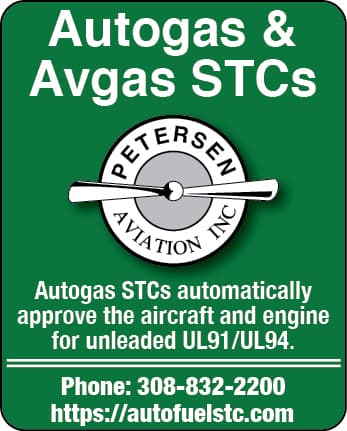 ---
7300 – Hangars
Cave Junction, Oregon (3S4). 60′ X 60′ hangar, bathroom, heat, insulated, air compressor, Horton Stack Door $1,500 per month. 206-300-7690
---
Secure your 40′ span hangar with two-each cyclone fence gates (20.5′ wide x 11′ tall) hinged on 7-inch diameter steel posts. At KPLU. 253-973-0407.
---
Hangar For Rent Olympia, WA. $3,200 Per Month, Plus Utilities. R&M Steel Building 60'x 60′, 3600-sqft. Schweiss Bifold door 18'x59.4′, Heated. Fully insulated. Office included. 360-528-2550.
---
7350 – Instruction
Need a great pilot or CFII/MEI? I'm a reliable, safe, personable, and experienced pilot for hire or instruction in southern Florida! BFR, Safety Pilot, IPC, Instrument/ Multi-ratings, Ferry Pilot, Pilot for Hire. Call Andy at 920-562-7390.
---
Tailwheel Instruction/Endorsement, Upset Training/Recovery Course, CFI Spin Training/Recovery Course, Stearman Instruction. Top notch equipment: J-3 Cub w/electrical, Citabria GCAA 160 hp, Decathalon 8KCAB 180 hp. Bremerton Nat'l Airport, (25-mi west of Seattle) www.oldethymeaviation.com Text: 206-730-1412 or call Tom Rogers: 253-350-5262.
---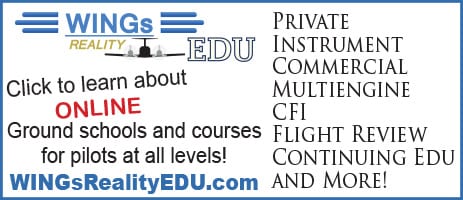 ---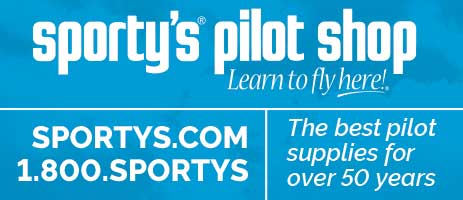 ---
7400 – Insurance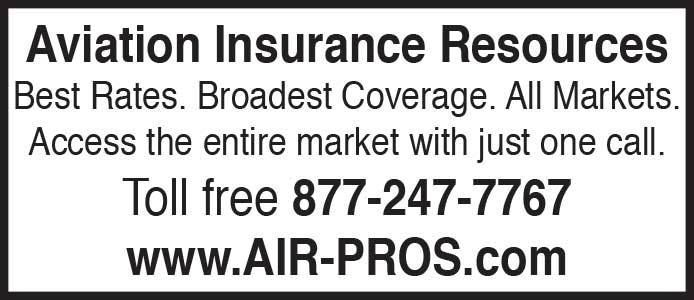 ---
7450 – Legal Services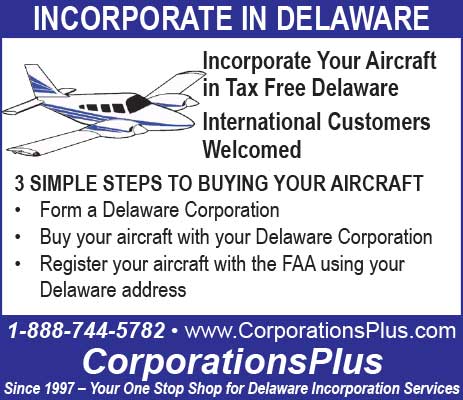 ---
8150 – Parachutes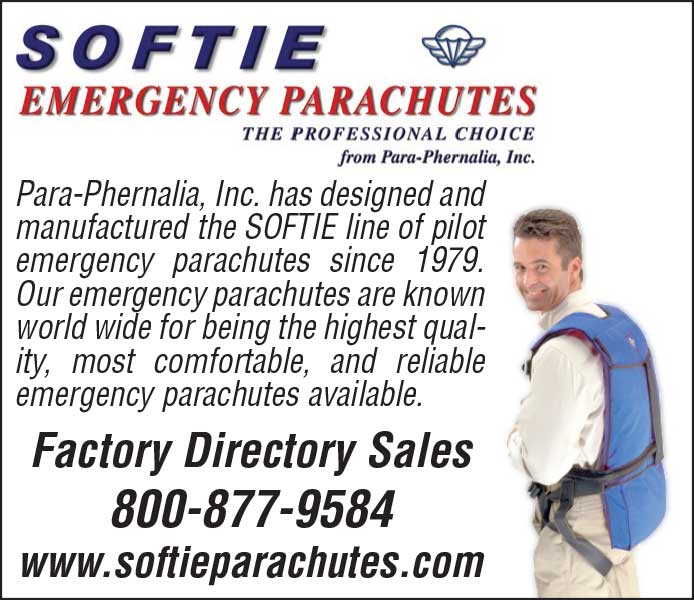 ---
8225 – Parts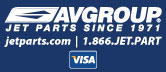 ---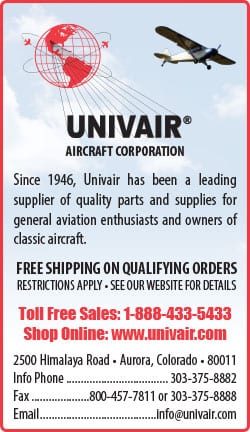 ---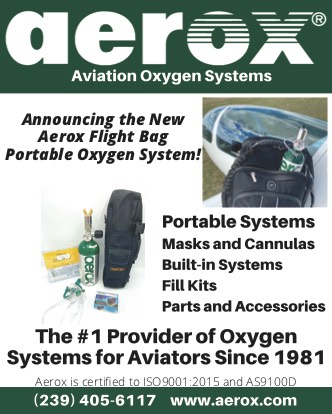 ---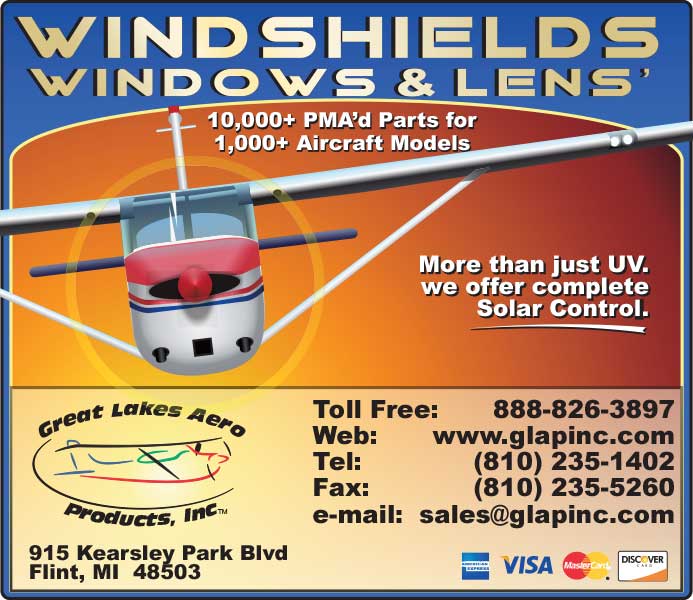 ---
8370 – Polishing and Plating
RAMOS PLATING and POLISHING: Repolish your aluminum spinners, chrome pitot tubes, airsteps, valve covers, nuts, bolts. Also cadmium plating. 45yrs OK City, OK 405-232-4300.
---
8870 – Skis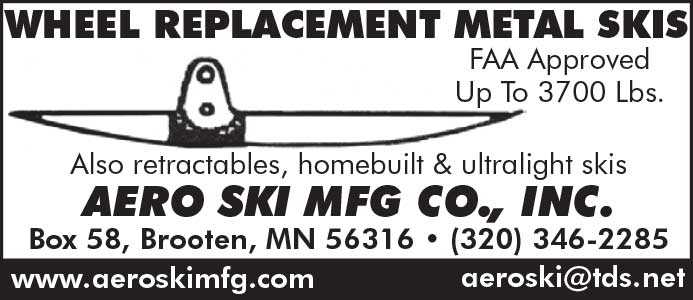 ---
8890 – Software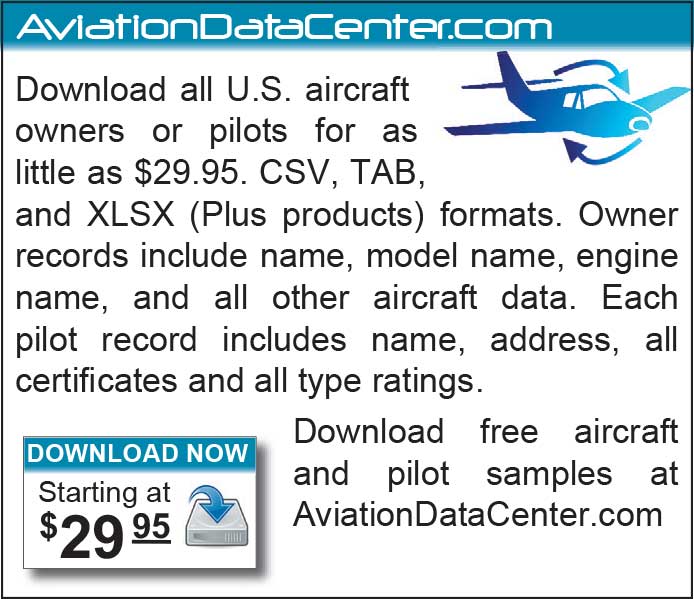 ---
9000 – Survival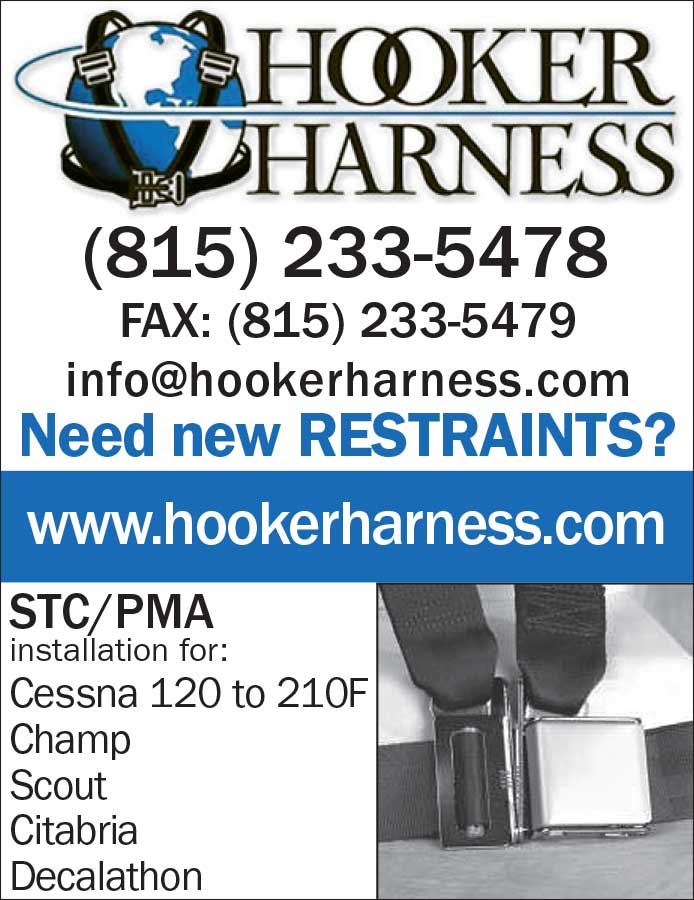 ---
9650 – Alaska
JUST 1 LOT LEFT at Cubdivision Airpark in the foothills of the Talkeenta Mountains of Alaska west of Wasilla. Check out pictures and more info at Cubdivision.com or call 907-232-4879.
---
9650 – California
San Diego Hangar/Condo. KSEE 48′ x 39′ with 1,190 SF condo. Full kitchen, bath, DirecTV, HVAC, Internet. Pictures: SEEHangar.com. 760-285-0335.
---
9650 – New York
2100-feet of lake frontage for sale. 7.5 acres. Yellow Lake. St. Lawrence County, New York. Lake is 1500-feet wide x 2.5-miles long. $179,000. 570-229-7400, 570-253-5490.
---
9650 – North Carolina
Sell Airpark & Airstrip Properties in NC & SC. Please visit www.carolinaairparks.com Call or email us to find or sell your aviation real estate in these states. 704-798-5214 or geneva@nc-airparks.com. Allen & Allen, Incorporated.
---
9650 – Real Estate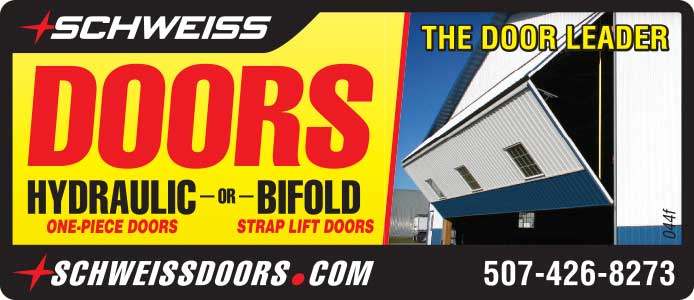 ---
9650 – Texas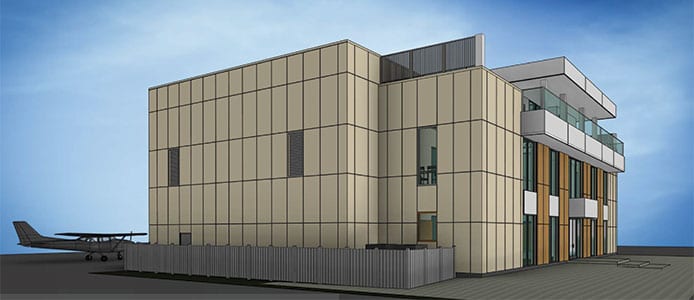 West Houston Airport a GA favorite! 24/7/365 – Fantastic Amenities! Properties for Sale and Lease. Come visit and you won't leave! Woody Lesikar, 281-492-2130, woody@westhoustonairport.com, www.westhoustonairport.com.
---
9650 – Washington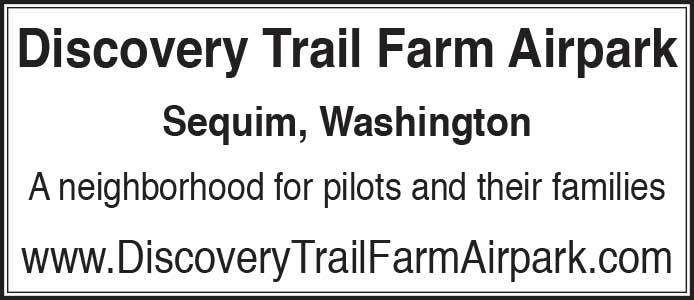 ---