Duncan Aviation's Accessory Shop in Lincoln, Neb. can now overhaul, repair, and test Hawker maxarets.
The shop is one of a small handful of companies worldwide with these Hawker maxaret capabilities, and is one of an even smaller number of shops that comply fully with all test requirements as required by the Component Maintenance Manual (CMM), according to Duncan officials.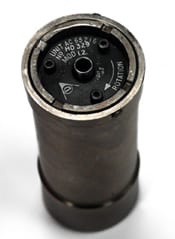 A maxaret is a part of the anti-skid system found on Hawker aircraft, and could be described as a "mechanical anti-skid speed sensor." Each Hawker has four maxarets mounted in the main gear axles; one for each wheel.
The Accessory Shop carries the most common Hawker maxarets in inventory, and are available for exchange.
Duncan Aviation's component service shops have repair capabilities on nearly 41,000 component part numbers, including Hawker maxarets. Repair capabilities and inventory are online and may be searched by part number.
For more information: 800-562-6377 or DuncanAviation.aero