US Aviation's Maintenance and Avionics Division at Denton Airport (DTO) in Texas has begun servicing jet aircraft.
The facility is capable of handling full Phase 1 through 5 inspections, along with structural inspections on the Hawker and most Cessna Citation models.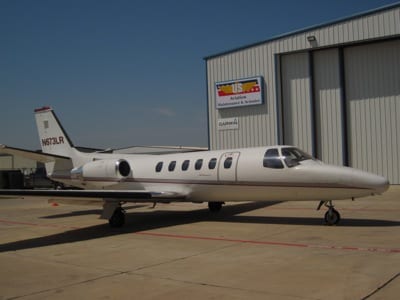 US Aviation is a factory authorized maintenance facility for Mooney and Diamond Aircraft, as well as Pratt and Whitney jet engine service.
US Aviation is adding a full service FBO with fuel in the next year, which company officials say will round off the business that now provides professional and recreational flight training, aircraft sales and maintenance on piston and turbine aircraft.
For more information: USAviationGroup.net or 940-383-2484.