The FAA has granted Technical Standard Order (TSO) Authorization for Aspen Avionics' EFD500 Multi-Function Display (MFD); the EFD1000 MFD; and the EWR50 Evolution Weather Receiver. With certification and production authority in hand, Aspen will begin shipping its newest products to dealers immediately, company officials said.
The Aspen Evolution Flight Display System is an expandable and upgradable PFD, MFD and hazard sensor cockpit solution for general aviation aircraft. The flexible Evolution Flight Display System lets aircraft owners install all three Evolution Flight Displays and options at once, or separately, as their needs and budgets permit.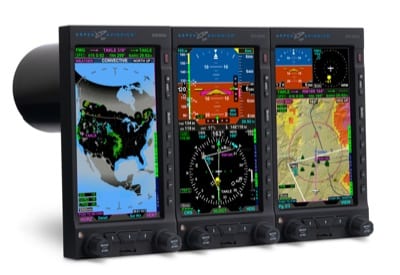 Aspen's new MFDs are built on the same certified hardware and software platform as the Evolution EFD1000 PFD, and feature photo-quality moving maps, terrain awareness, and (with optional or existing sensors) traffic displays, Stormscope WX-500, and a suite of the XM WX aviation weather products.
Aspen's EWR50 Evolution Weather Receiver provides XM WX Satellite Weather aviation products featuring graphical in-flight weather data, and presents integrated weather hazard data on Evolution PFDs and MFDs. It is available separately or bundled with an Evolution Flight Display.
The EFD500 MFD has a list price of $4,995, and the EFD1000 MFD has a list price of $7,995. The EWR50 Weather Receiver is listed at $2,495. All Aspen units are available only through Aspen Avionics Authorized Dealers. A complete list of dealers, and detailed product information, can be found at here.
This latest certification is the third TSO Authorization that Aspen Avionics has received. The company's AT300 Hazard Awareness Display received certification in November 2005, while the Evolution Pilot and Pro Primary Flight Displays (PFDs) were granted certification in March 2008.
For more information: 505-856-5034 or AspenAvionics.com