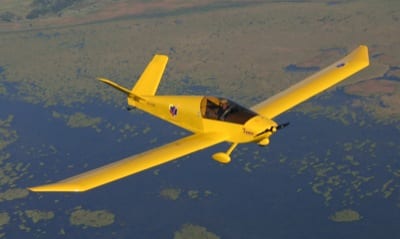 Sonex Aircraft, LLC has expanded its Sub-Kit product line to include the Xenos Motorglider.
Like Sonex and Waiex Sub-Kits, Xenos Sub-Kits are designed to give builders more flexibility and options, according to company officials, who note Sub-Kits allow potential builders to get started with a minimal initial investment. A builder may purchase the remaining individual Sub-Kits at their own pace as time and resources allow, which helps amortize construction costs without the need for financing, officials add.
Xenos Tail Kit builders are eligible to receive a bulk purchase discount of $3,000 when buying all remaining Xenos Sub-Kits in a single purchase.
Additionally, Sonex Aircraft has announced pricing changes for Sonex and Waiex Sub-Kits, making them even more affordable. Machined Angle Kit
components are now an optional upgrade for Sonex and Waiex Fuselage and Wing Sub-Kits. For those not interested in using these CNC machined kit upgrade parts, they can now be omitted from Sonex Aircraft Sub-Kits, offering lowerpricing. This change has also been extended to the new Xenos Motorglider Sub-Kits as well.
For more information: SonexAircraft.com