The Experimental Aircraft Association is offering a $60,000 prize to the individual or corporation that can demonstrate the most promising level of achievement in E-Flight at AirVenture 2011. The prize has been made possible by equal contributions from AeroLEDs, Aircraft Spruce & Specialty, Dynon Avionics, and Wicks Aircraft Supply.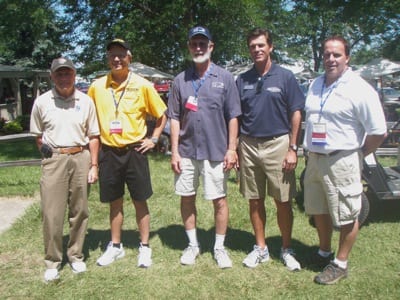 "The four companies that created the prize are all actively involved in the sport aviation movement," said EAA President Tom Poberezny on opening day of this year's AirVenture. "They, like EAA, recognize that much of the innovation in the aviation world has come out of homebuilders' workshops and the creative environment that is part of AirVenture Oshkosh. EAA is pleased to join with these forward looking companies in creating a challenge that will lead to the development of an electric aircraft that we might all enjoy."
The E-Flight Prize is one of a number of steps EAA will be taking over the next decade to support and stimulate research and development in the field of electric powered flight. "The organization is committed to encouraging new ideas that lead to innovative products," according to Poberezny. Criteria for awarding the prize will be announced in the fall when an assessment of the status of electric flight is completed.
Poberezny added that he hoped other leaders in the EAA community would contribute to the prize over the next 12 months to enhance the challenge.
For entry forms and competition criteria: EAA E-Flight Prize, P.O. Box 3086, Oshkosh, Wis., 54903-3806 or EAA.org.