Slated to be released Sept. 1 is "Squawk 7700," an aviation autobiography by Peter Buffington, which chronicles his adventure into the world of aviation to achieve a professional airline pilot career.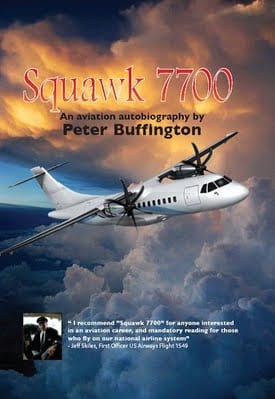 From student pilot at age 15, to flight instructor, to nighttime cargo pilot, and finally to first officer aboard the ATR 42 and ATR 72 turboprop airliners, island hopping across the Caribbean, Buffington relates his personal experiences. He explains why recent accidents, like Colgan Air Flight 3407, in Buffalo, N.Y., and Comair Flight 5191, in Lexington, Ky., can occur.
Buffington has been a licensed commercial pilot for 15 years. He holds a Bachelor of Science degree in Aeronautical Sciences from the University of North Dakota and is currently employed as a software quality analyst in the Midwest. He now only flies for pleasure. He has logged more than 2,500 hours total flying time in countless aircraft makes and models.
"Squawk 7700" is available for sale online at Amazon.com and at Squawk7700.com .