ASA's 2011 Test Preps (books for pilots), Fast-Track Test Guides (books for mechanics), Prepware (software for pilots and mechanics), and Virtual Test Preps (DVD/Blu-ray video ground schools for pilots) are now available.
ASA's Test Prep Series for pilots include the FAA questions and answer choices, explanations for correct and incorrect answers, references for all aircraft categories (airplane, rotorcraft, glider, lighter-than-air, weight-shift control, and powered parachute), and are arranged in chapters (with supplementary study text) based on subject matter. Each Test Prep comes bundled with the same Computer Testing Supplement applicants will receive at the Computer Testing Centers, with the figures needed to take each exam. All are also available as apps for the Apple iPhone, iPad, and iPod Touch.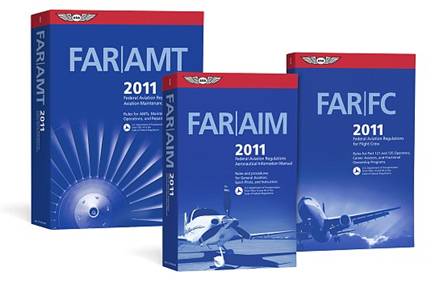 ASA's Fast-Track Test Guides for Aviation Maintenance Technicians are written by industry expert Dale Crane, and prepare applicants for the exams required for A&P certification. Each Test Guide includes the FAA questions, answer choices, references, and explanations, as well as a guide to the AMT Oral and Practical tests. All are also available as apps for the Apple iPhone, iPad, and iPod Touch.
ASA's Prepware software combines all the information found in the Test Prep and Fast-Track Test Guide Series, with the benefits of computer-based training, including performance graphs, practice tests, study and review modes, and built-in timers. The instructor utility, QuizMaker, generates pop quizzes or full-length tests. Prepware has been approved for use in earning credits with the Wings Pilot Proficiency Program and is available on CD-ROM or via download for instant access.
ASA's Virtual Test Prep video ground school lets students learn the material they need to ace the FAA Knowledge Exam right from their TV or computer DVD player by taking advantage of the latest developments in video production education. Students learn from the DVD, then work through all the FAA test questions using the accompanying test prep materials for a comprehensive aviation ground school.
For more information: 800-ASA2FLY or ASA2Fly.com.