Paul Allen's Flying Heritage Collection is hosting its final Summer Fly Days event of the year Saturday, Sept. 25. Two fully restored World War II aircraft will take to the skies in a flying demonstration, which is free for the public at Paine Field in Everett, Washington.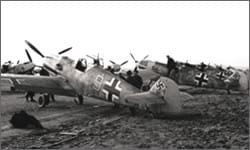 The featured aircrafts are the Messerschmitt Bf 109 (top photo), best known as the first modern fighter, and the Fieseler Fi 156 Storch (bottom photo), famous for helping Italian dictator Benito Mussolini escape from a mountain-top prison.
This event, from noon to 1 p.m., is the last opportunity for the public to see the legendary war planes in flight until next year. To end the series with a bang, the Flying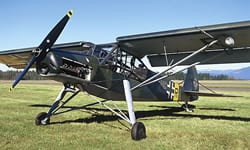 Heritage Collection will perform a firing demo of two Flak 37 anti-aircraft guns. The Flak 37 is a rugged, hard-hitting and adaptable 88 mm gun that was the most famous artillery weapon of World War II, according to officials.
For more information: FlyingHeritage.com or 877-FHC-3404