Innotech Aviation has appointed Dave Barker as manager of its Central U.S. sales division, based in Dallas.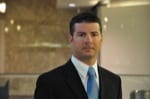 Innotech's services include business jet interior completions, refurbishments, MRO, engineering, avionics, STCs and paint applications. To date, it has performed over 100 Bombardier Global Express and Challenger aircraft and over 120 Hawker Beechcraft interior completions, as well as a wide range of interior refurbishments and reconfigurations on in-service aircraft, including Global Express, Challenger, Gulfstream, Falcon Jet, and Cessna Citation aircraft, according to company officials.
Barker brings over 14 years sales experience to the role, and has an extensive background in the aerospace industry. He has worked for Bombardier Flexjet as sales support analyst and sales director, West Coast U.S., as well as sales director for Honda Aircraft Company, U.S. West Coast and Mexico, and also for Aerospace Concepts Phoenix jet program as its U.S. sales director.
From its Montreal facilities, Innotech Aviation offers a range of maintenance, completion, paint, avionics and refurbishment services to clients across North America and internationally.
For more information: Innotech-Execaire.com