AeroLEDs has introduced the SunSpot-46 and SunSpot-64 landing and taxi lights.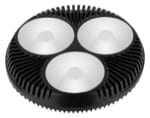 The two new products represent a significant increase in bright lighting, according to company officials, who note the SunSpot-46 draws 85 watts and produces 6,500 lumens, more than doubling the output of the Sunspot 36LX. The Sunspot 64 takes the brightness to over 17,000 lumens, drawing 224 watts. This not only lights up the airport on final, but makes the aircraft visible from 10 miles away, day and night, company officials promise.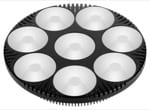 AeroLEDs is making the PAR 46 and 64 replacements available for certificated aircraft with a 337 form. It expects to have an STC for the products soon.
For more information: AeroLEDs.com or 208-850-3294.