Avfuel Corp. has announced the winners of its annual AVTRIP Scholarship. Pilots George Hoyt and Sage Santangelo have been awarded scholarships for demonstrating excellence in general and business aviation, acute interest in the well being of the industry, and a vision of how they will use scholarship funds to further their aviation careers/hobbies.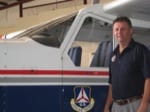 Texas resident Hoyt took first prize in the Avfuel AVTRIP Scholarship. A supervisor of aviation operations, a pilot and a devotee of the general aviation industry at large, Hoyt has been awarded $2,000 and a $500 US Savings Bond. With a family tradition of working in aviation, Hoyt wishes to continue his work in airport management and attain a leadership role. To that end, he intends to finish paying for his aviation administration degree and attend a helpful AAAE exam seminar that will help him pass his exam. Hoyt serves on the Board of Directors of the Texas Aviation Association, an organization dedicated to promoting and protecting general aviation in the state of Texas. He is also a mission pilot for the Civil Air Patrol in Texas, and flies fire watch, hurricane relief, humanitarian and photographic missions.
"Avfuel was excited to award such a loyal AVTRIP member and valuable industry advocate with our annual Avfuel Scholarship," said Avfuel Director of Marketing Marci Ammerman.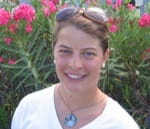 Maine-based pilot Sage Santangelo took second prize of the Avfuel AVTRIP Scholarship. Her award is a $1,000 US Savings Bond. Santangelo is a private pilot who comes from a family of enthusiastic aviators. With her scholarship winnings she wishes to continue flying and to some day give back to the industry through teaching and mentorship.
"The AVTRIP Scholarship will help jump start my aspirations," she says.
"Sage is a perfect example of a young aviator who will make all the difference in the future. Her enthusiasm is infectious, and Avfuel is proud to help fund her advancement," said Ammerman.
For more information: Avfuel.com