The new Grant County Regional Airport (GCD) General Aviation Building and USFS Fire Airbase in John Day, Ore, was completed in September,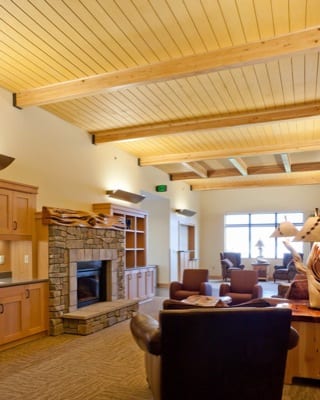 with funding through Connect Oregon Grants, Grant County, Oregon, and the USFS. Grand opening of the $5.1 million 17,752-square-foot, multi-use terminal building was Oct. 12.
The US Forest Service portion of the facility consists of a Regional Rappeller Training Academy with helibase administration, ready room, locker rooms and support spaces with a staff of 12 expanding to 25 during summer fire season. The general aviation terminal has a pilot lounge, administration office for the airport manager, retail office, maintenance shop, conference/training room and support spaces. The US Forest Service operations, and the airport, share a third-level 360° observation deck. The public areas include the conference/training room, the lobbies on the main and second floor and the observation deck.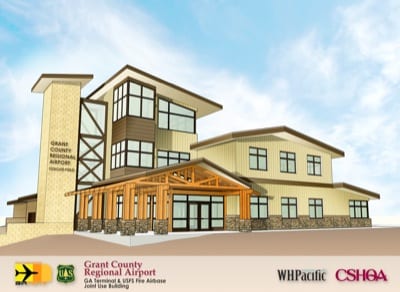 Site work included new aircraft parking, a parking lot expansion, RV parking for US Forest Service fire operations, training grounds and a biomass heating plant, which features the industry's most advanced combustion technology, and uses a local, renewable, carbon-neutral fuel source.