Dassault recently delivered the 100th Falcon 7X to representatives of a Brazilian financial services company during a ceremony at its completion center in Little Rock, Arkansas.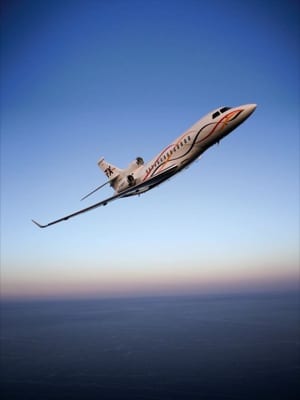 To date, the Falcon 7X fleet has accumulated more than 57,000 flight hours, operating in over 25 countries with orders coming from more than 40 countries. The fleet leader has logged more than 3,000 flight hours since its delivery in mid-2007.
"The high usage rate (higher than other Falcons) demonstrates that the Falcon 7X is a very active part of many flight departments," said Jacques Chauvet, Senior Vice President of Customer Service. "Its versatility helps account for its popularity and having gathered over 200 orders."
The Falcon 7X has received type certification from 16 aviation authorities and is the only long range business jet with EASA and FAA approvals to use th London City airport, officials add.
First announced at the Paris Air Show in 2001, the Falcon 7X was simultaneously certified by the EASA and the FAA on April 27, 2007. It features the EASy Flight Deck and is powered by three Pratt & Whitney Canada PW307A engines.
For more information: DassaultFalcon.com