HomebuiltHELP is now offering a double DVD set showing the step by step construction of the Zenair metal floats.
The Zenair floats are offered in kit form or factory built in sizes ranging from 750# to 2500#. The DVD is based on the 1450# amphibious floats, which were designed for the Light Sport Aircraft category.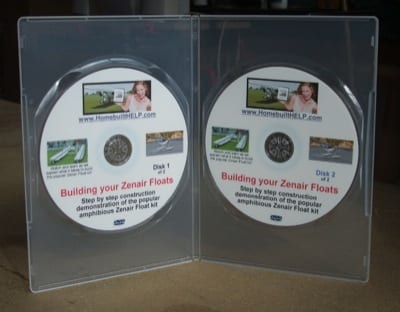 The video offers supplemental aid to float builders using the assembly instructions and drawings supplied by Zenair while at the same time allowing prospective float builders to witness the skills and procedures required for construction.
For more information: HomebuiltHELP.com or ZenairFloats.com