Dennis Kaney has joined Dallas Airmotive, a BBA Aviation Engine Repair and Overhaul (ERO) company, as regional engine manager representing Honeywell TFE731 and APU products as well as Pratt & Whitney Canada PW305 engine services. Kaney will cover the Northeastern USA, including New York, New Jersey, Connecticut, Massachusetts, New Hampshire, Vermont, Rhode Island and Maine.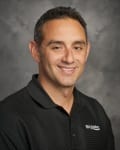 "Dennis has worked for FBOs and maintenance service companies in the New York area for a number of years," commented Dennis DiMarco, BBA Aviation ERO Vice President Sales North America. "He knows many of our customers already and understands their operating environment. His background fits in well with our culture of offering excellent customer service."
Kaney has worked as an airframe and powerplant technician, account manager and most recently in customer sales and support functions for maintenance service providers. He is proficient on Honeywell powered Falcon and Hawker aircraft. He holds an Airframe & Powerplant license and a Bachelor of Science degree in Organizational Management from St. Joseph's University. He will be based on Long Island, New York.
BBA Aviation's Engine Repair and Overhaul group of companies is engaged in the repair and overhaul of gas turbine engines and parts support. Operating under the names Dallas Airmotive, H+S Aviation and Premier Turbines, the combined companies provide services for Pratt & Whitney Canada PT6A/T, JT15D, PW100, PW300, PW500 and PW901 APU; Rolls-Royce Spey, Tay and Model 250/T63/T703; General Electric CF34, CT7/T700, and J85; Honeywell TFE731, HTF7000, CFE738, ALF502L engines, and Honeywell Model 36, 331-200/250 and RE100 series APUs; and the Hamilton Sundstrand T40-1 APU. Dallas Airmotive operates facilities at two locations in Dallas-Fort Worth metropolitan area plus a network of Regional Turbine Centers across the United States, Brazil and in England. Premier Turbines is located in Neosho, Missouri. H+S Aviation is located in Portsmouth, England. In addition to its overhaul and repair facilities, BBA Aviation Engine Repair and Overhaul operates two parts supply companies: International Turbine Service (ITS) and Barrett Turbine Engine Company. Headquartered in Grapevine, Texas, the combined companies employ more than 1,000 personnel who service business aviation, regional airline, military and government agencies worldwide. For more information: BBAAviationERO.com