Master Instructors LLC recently introduced its new Master CFI-Helicopter (MCFI-H) accreditation. Designed to better serve the needs of the nation's rotorcraft instructors, the MCFI-H designation is the sixth in a line of Master accreditations offered by the company.
With input from the FAA, the International Helicopter Safety Team, and the Helicopter Association International, Master Instructors LLC modeled the MCFI-H designation after its Aerobatic Instructor Designation program, but tailored to flight instructors who devote a majority of their instructional time to helicopters.
The Master Helicopter designation establishes higher professional standards to which helicopter instructors can aspire, and for which helicopter instructors who maintain those high standards can be recognized. To qualify, a minimum of 50% of the activities submitted by applicants must be helicopter related.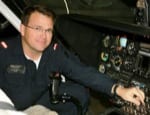 The first two Master CFI-Helicopter designations were recently granted: Randal Rowles from Fort Worth, Texas, earned the first MCFI-H designation, while Michael Cassady of Arlington, Texas, earned the second.
Rowles is the vice president of Night Flight Concepts, while Cassady works as a helicopter flight and ground instructor with Bell Helicopter's factory school at Fort Worth Alliance Airport (AFW). Both serve as FAASTeam representatives in the FAA's Fort Worth FSDO area and are members of the Helicopter Association International. Prior to their MCFI-H designations, both had previously earned accreditation as Master CFIs.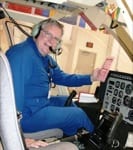 Consistent with the original Master Instructor accreditations introduced in 1997, the new MCFI-H acknowledges an individual's continuing professional growth and involvement in a broad spectrum of aviation endeavors while recognizing an ongoing commitment to excellence, professional growth, and service to the aviation community. The two-year MCFI-H designation can be used for CFI certificate renewal as well, and is approved for FAA WINGS credit.
For more information: MasterInstructors.org