Greenwich AeroGroup has formed a Maintenance, Repair and Overhaul (MRO) Product Management team.
The new team is made up of prominent aviation specialists with diverse backgrounds, whose cumulative aviation experience is more than 70 years.
Team members include: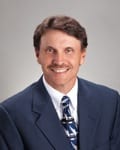 Mark Fischer, Director MRO Avionics Products, who has more than 25 years of avionics experience, with companies such as Gulfstream, Westar and Rockwell Collins;
Carl Lukas, Director MRO Interior & Completion Products, who has worked for Challenger Aviation Service GMBH, Bombardier Aerospace and most recently Midcoast Aviation Savannah.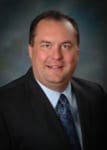 Brian Rehberg, Director of MRO Airframe Products, who was recruited from Western Aircraft where he most recently served as the Vice President of Aircraft Service.
Fischer, Lukas and Rehberg will be responsible for keeping informed of aircraft fleet, mission, regulation and technology trends; developing new and existing MRO service products and Supplemental Type Certificates (STCs); maintaining relationships with OEMs and suppliers; and supporting sales and marketing activities within and across their respective areas.
Greenwich AeroGroup, Inc., located in Greenwich, Conn., owns and operates providers of general, commercial, government and military aviation services including: maintenance, avionics and interior refurbishments; FBOs; aircraft sales, charter and management; manufacturing and engineering; component repair and overhaul; and parts distribution.  Current locations include: Atlantic Aero, Inc., located at Piedmont-Triad International Airport in Greensboro, N.C.; Western Aircraft, Inc., located at Gowen Field in Boise, Idaho; Summit Aviation, Inc., located at Summit Airport in Middletown, Del.; DAC International, Inc., located in Austin, Texas; Matrix Aviation, Inc., located in Wichita, Kan.; Professional Aviation Associates, Inc., located in Atlanta, Ga,; Professional Aircraft Accessories, Inc., located in Titusville, Fla.; NASAM, Inc., located in San Francisco, Calif., and GCCUS Inc. located in Aptos, Calif.  For more information: GreenwichAerogroup.com