Cessna Aircraft Co. has promoted Kelly Reich to vice president of product support in the Customer Service organization and Peter McKernan to director of sales and program administration for Cessna Service Parts and Programs.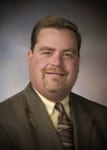 Reich is responsible for providing post-delivery support to customers of Cessna's aircraft product line ranging from the Cessna 140 to the Citation X. He oversees the customer hotline, aircraft specific product teams, a worldwide field operations organization, maintenance engineering and technical information sales and distribution.
A 15-year Cessna veteran, Reich holds a master's degree from Friends University and a bachelor's degree in business with an emphasis in aviation management from Wichita State University. He holds a commercial pilot's license with multi-engine, instrument and flight instructor ratings and has flown more than 1,400 hours.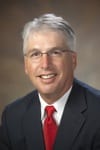 McKernan steps into the position vacated by Reich. As director of sales and program administration for CSPP, McKernan is responsible for all customer-facing activities for Citation and propeller aircraft, including part sales and support, warranty and ProAdvantage sales and administration.
McKernan has worked for Cessna since 1981. He spent the past 10 years as director of parts, service and customer accounting. He has a bachelor's degree from Upper Iowa University, and he is currently pursuing an Executive Master of Business Administration at Wichita State University.
For more information: Cessna.com