Avfuel Corporation and Martha's Vineyard Airport (MVY) have confirmed that they are now partnered as fuel supplier and branded FBO. Under the agreement Martha's Vineyard receives fuel, marketing, quality assurance and other services from Avfuel, while retaining full independence.
"Martha's Vineyard Airport has served the general and commercial aviation traffic of Martha's Vineyard for over half a century. Avfuel is proud to work so closely with an FBO that works so hard and does such a consistently excellent job year after year," said Avfuel Director of Marketing Marci Ammerman.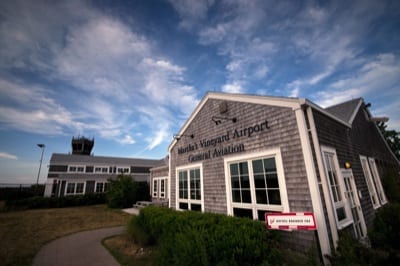 Since 1947, the Martha's Vineyard Airport has served as the primary general and commercial aviation gateway to the island. FBO services include refueling, handling services, tie downs, ground power, aircraft towing and de-icing services, limited hangaring for single and light twin aircraft, and catering. For visiting pilots and guests, the airport offers a pilot lounge equipped with wireless internet access, flight planning applications and a conference room. Visitors will also enjoy the convenience and distinct cuisine of the Planeview Restaurant, located in the adjacent main terminal.
For more information: MVYAirport.com or Avfuel.com