West Star Aviation now offers complete window repair from its in-house team of experts for most corporate aircraft, including Falcon, Hawker, Citation, Challenger, Learjet, Conquest, King Air, Embraer, and Westwind.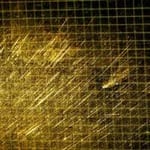 "We decided to hire some of the most experienced FAA certified window repairmen in the world to best serve our customers," says Dave Krogman, General Manager at GJT, West Star Aviation. "Having them on-site saves our customers thousands of dollars in travel costs versus bringing in outside vendors, and because they are on-site, we can also assure a quick response to unexpected issues that arise during a routine aircraft inspection."
It is estimated repairing damaged windows, rather than replacement, typically results in a 90% savings, according to company officials. West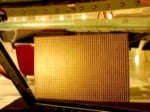 Star Aviation's window repair team now offers free window evaluations at all locations to determine if a repair or replacement is right for you.
In addition to windshield replacement, West Star offers Surface Seal Treatment for applicable windshields, a rain repellant, which beads water off the windshield without wipers.
For more information: 970-243-7500, 800-255-4193 or WestStarAviation.com