McCreery Aviation Co. at McAllen Miller International Airport (MFE) in South Texas has joined the Avfuel network.
McCreery Aviation offers a variety of general aviation services including maintenance, aircraft sales, parts, avionics and charter. A flight academy and a high-tech facility round out the full-service FBO's offerings, according to company executives.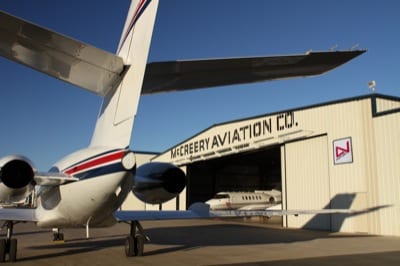 "Avfuel has long admired McCreery Aviation's commitment to general aviation. We are honored that McCreery has decided to brand with Avfuel," said Avfuel Director of Marketing Marci Ammerman. "We look forward to providing McCreery Aviation with Avfuel quality assurance, credit processing, marketing and more."
Avfuel Corporation has a network of 600 Avfuel-branded dealers and over 2,000 fueling locations worldwide where Avfuel Contract Fuel is available. An Avfuel-branded FBO is an independent FBO for whom Avfuel supplies fuel, services and business solutions, including AVTRIP and the jet fuel savings program, Avfuel Contract Fuel. Avfuel also offers flight-planning services for domestic and international customers.
For more information: McCreeryAviation.com, Avfuel.com