Phillips 66 Aviation has promoted key team members — Greg Still,  Rick Duste, and Rosemary Leone — to support the continuing growth of what is the nation's largest network of brandedFBOs, now numbering 779.
R. G. (Greg) Still has been promoted to Manager, Wholesale Sales Mid-Continent, Global Marketing for ConocoPhillips. The former Director of Branded Sales for General Aviation, Still is a strategic planning and business development veteran, having held a variety of management and sales responsibilities for ConocoPhillips throughout the United States. Since joining the company in 1981, Still has focused primarily on marketing for the brand's retail, wholesale, commercial lubricants and general aviation units. Still earned his Bachelor of Science in Marketing and Psychology from Troy University, and a Master of Arts in Organizational Management from the University of Phoenix.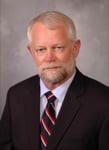 Rick Duste has been promoted to Director, Branded Sales, General Aviation, ConocoPhillips, where he is responsible for branded aviation sales nationwide. Duste, the former Director, Programs Development – General Aviation for ConocoPhillips, is an avid pilot and aircraft owner. His lifelong career in aviation took flight when he began working in his family-owned FBO, and includes managing sales and business development for some of general aviation's largest brands, including Phillips 66, Chevron and BP Castrol. Duste earned his MBA at Golden Gate University in San Francisco, and a Certificate of Management in Energy from Rice University.
Rosemary Leone has been promoted to Director, Programs Development, General Aviation, ConocoPhillips, from her role as Business Improver, General Aviation. Leone, a CFI, is now responsible for managing and developing marketing support programs for Phillips 66 Aviation fuels, with branded dealers and un-branded channels. Before joining Phillips 66 Aviation in 2003, Leone spent 19 years at IBM. She graduated from the Missouri University of Science and Technology with a B.S. in Electrical Engineering.
For 84 years Phillips 66 Aviation has been making and supplying fuel for aviation. For more information: Phillips66Aviation.com