Commander Premier Aircraft Corp. and its operating subsidiary, CPAC, Inc., have filed for protection under Chapter 11 of the Federal Bankruptcy Code. The petitions were filed in the bankruptcy court in Tyler, Texas, the headquarters city for both companies for over two years.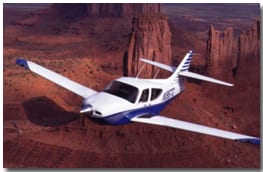 The bankruptcy filing is the result of threats by two of the company's creditors, which would have hampered a potential sale, according to company officials. CPAC President Greg Walker explained: "Two parties, a private party claiming to have bought and to hold a very large company note and the City of Cape Girardeau, Mo., the owner of the company's operating facility, each indicated that they were about to commence legal actions that could have prevented a buyer from completing a purchase of the company. That left the company with no choice but to file for protection."
Walker acknowledged that he was referring to the proposed sale of CPAC to Aero-Base, Inc. of Montreal, Canada. "The delays in international financing caused by the worldwide financial crisis and new, elaborate procedures required to complete international financings has delayed our buyer's ability to fund the transaction; this was the only way we could protect the company's ability to complete a sale," he said.
When asked if CPAC was legally obligated to close the sale to Aero-Base, Walker stated that the transaction had not yet reached that point. "Aero-Base did not want to sign a binding agreement with CPAC until its financing was funded," Walker said. "While the deal was largely structured, it has not yet been signed. Accordingly, we have a legal obligation to carefully consider other offers."
Walker said that a buyer or investor would have the opportunity to ramp up production operations under plans already in place and reintroduce the Commander.
For more information, Walker suggested contacting the company's investment banker, Joel Hartstone, Managing Director of StoneGate Capital Group at 860-899-1181 or h@stonegatecg.com