MT-Propeller Entwicklung GmbH has received an FAA STC for the next generation 5-blade scimitar composite propeller MTV-27-1-E-C-F-R(P)/CFR225-55f on the Socata Model TBM700 A, B, C1, C2, N with the P&WC PT6A-64, -66D engine.
The new STC provides increased performance (5% improved takeoff and climb, 3-5 kts cruise with 1800 rpm), and is suitable for all weather operations, according to company officials.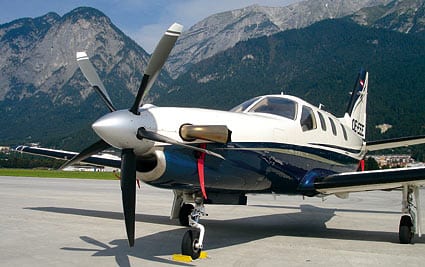 According to company officials, the new prop also:
Reduces the weight by approximately 7 lbs compared with the original metal propeller
Provides a cooler ITT on ground with condition lever at low and high idle position
Has no propeller speed restrictions on ground while operating in low idle
Gives more ground clearance for less FODs.
Provides cabin noise and vibration reduction
The natural composite blades have no life limitation and can be repaired even in case of a FOD.
For more information: MT-Propeller.com