Officials at Commander Premier Aircraft Corporation, which recently filed for protection under Chapter 11 of the Federal Bankruptcy Code, sought to clarify its situation, noting the company is actively seeking a buyer or a partner to help it emerge from bankruptcy.
Commander Premier, and its operating subsidiary CPAC, Inc., filed petitions in the Tyler, Texas, Bankruptcy Court June 16. CPAC owns the FAA Type Certificate for the single engine, high performance, line of Commander aircraft. While headquartered in Tyler, the company located its prospective production operations at Cape Girardeau Regional Airport in 2005, immediately after acquiring the production assets and inventory of defunct Commander Aircraft Company from CAC's Chapter 7 Bankruptcy Trustee. Since then, CPAC has operated a Commander Service Center and a Commander replacement parts business. It hoped to ramp up new production of Commander aircraft, but it was not able to obtain financing because of the recession, company officials said.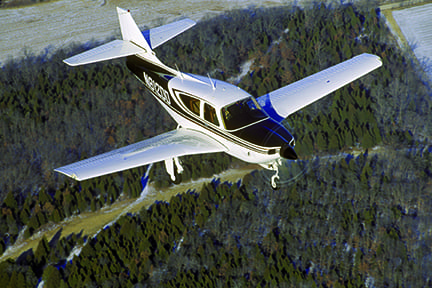 While CPAC entered into a letter of intent to sell the operation to a Canadian company, the prospective buyer has not been able to close its financing. The buyer did not want to enter into a legally binding agreement until after its financing was fully funded, so CPAC is now free to sell the operation to another buyer or a find new partner to launch production, company officials said.
The company's facility at the airport is owned by the City of Cape Girardeau. "The city had threatened an eviction action, but they recognize that the Chapter 11 filing prohibits their taking any action while the company works to close a sale or arrange a financial partner for a reorganization plan," CPAC President Greg Walker said. "The filing will also prevent action by a company that claims to have bought and hold a very large company note that was originally issued to finance the asset acquisition from CAC's Trustee."
CPAC was formed in 2005 by 50 owners of Commander aircraft for the purpose of acquiring the Commander production assets and inventory to launch a new company. Their intention was to sell to, or work with, a new investor to produce Commander aircraft and provide parts and service to the Commander fleet. Over its first two years, the company launched a Factory Service Center, which is still in operation, and sold replacement parts from the acquired inventory. Two years ago, CPAC obtained Parts Manufacturer Approval (PMA) from the FAA to start making replacement parts that were no longer in stock. As it planned to ramp up production, the world-wide recession hit, making financing impossible to obtain for new private aircraft production. As a result, CPAC entered into a preliminary arrangement to sell the company to a private Canadian company.
StoneGate Capital Group LLC was originally engaged in 2005 by the founding stockholders to help CPAC acquire and move the assets, set up the new service and parts operations, prepare an FAA quality assurance program, and obtain PMA. The recession made it impossible to finance a production ramp up. Accordingly, after maintenance and parts operations were stabilized, company management was taken over by two of the founding 50 Commander owners. They will continue to manage the service operations while StoneGate assists CPAC in analyzing and evaluating offers made by prospective purchasers and partners, according to company officials.
"A buyer or investor could ramp up production operations under plans already in place and introduce a new Commander just as the nation and the world comes out of the recession," Walker said. "This would be an exceptional opportunity for a country trying to build up its general aviation industry. A foreign company could participate in the production ramp up in America and learn how to ramp up a similar factory at home to produce Commanders for markets CPAC might never be able to reach on its own."
For more information: StonegateCapitalGroup.com, CommanderPremier.com