William E. Boeing, Jr., the son of Boeing Aircraft Co.'s founder, was a featured speaker at The Museum of Flight's July 16 "Heroes of the Homefront" celebration of the B-17 bomber and the 95th anniversary of Boeing Aircraft Co.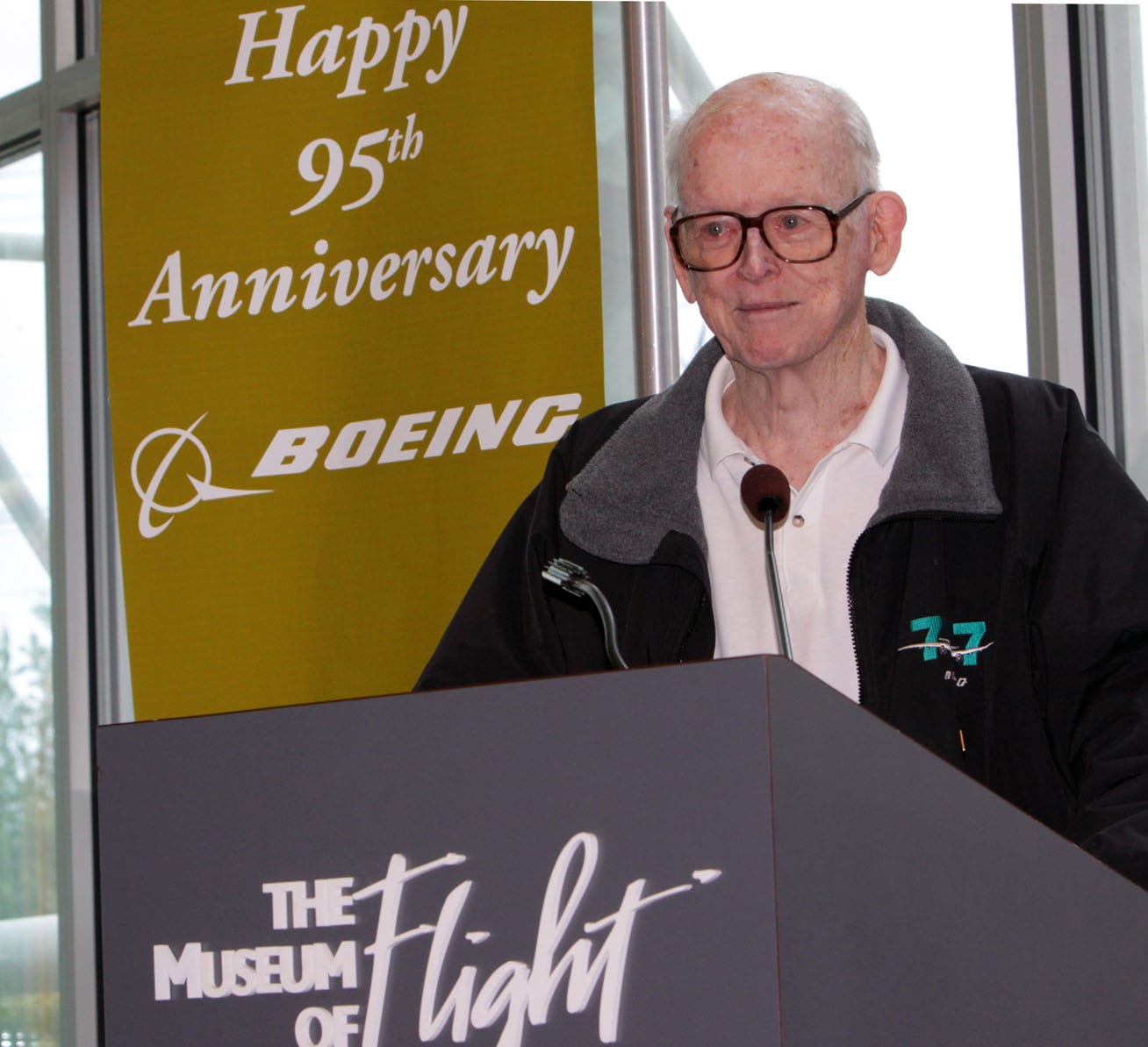 Boeing was joined by the Seattle museum's President and CEO Doug King, and Boeing Aircraft's senior vice president for Commercial Aviation Services, Lou Mancini, during a brief public ceremony honoring the iconic aircraft corporation's 95th anniversary. The company was founded in Seattle July 15, 1916. The ceremony was held in the museum's lobby, with the original Boeing Aircraft factory, known as The Red Barn, serving as a backdrop.
The Heroes of the Homefront celebration included tours of the museum's B-17 Flying Fortress, fly-bys and static displays of World War II aircraft from the Heritage Flight Foundation, World War II service reenactors with exhibits of vintage military equipment, special lectures about life at home and at the front during the war, and swing dancing lessons. The festivities were capped with an evening swing dance with big band music by The Harry James Orchestra with Fred Radke. Museum officials say the events vastly exceeded their expectations in attendance.
For more information: MuseumOfFlight.org