L-3 Avionics Systems recently produced its 60,000th Stormscope Weather Mapping System, a product continuously manufactured since its 1976 introduction to general aviation. To commemorate the milestone, the company has donated the 60,000th Stormscope for the Young Eagles auction at AirVenture.
First released as the Stormscope WX-7, the instrument "continues to perform and sustain its tactical effectiveness. This milestone is a testament to the advantages pilots receive with a Stormscope system onboard, even when used in combination with datalink or radar information," said Larry Riddle, vice president of business development for L-3 Avionics Systems. "We are proud to support the EAA's Gathering of Eagles youth outreach efforts by donating this milestone Stormscope unit."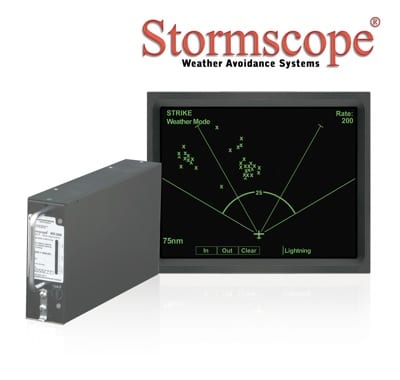 Stormscope Weather Mapping Systems display all lightning activity in real time throughout the life-cycle of a thunderstorm. Before cockpit radar detects the precipitation present in storms or datalink weather downloads historical information, Stormscope instantly depicts early cues of convective activity, company officials said. This enables users to monitor and evade potential hazards with a greater margin of safety, they add.
When used in conjunction with other weather products, Stormscope provides complementary, real-time updates between datalink downloads and radar returns, creating a more seamless picture of the flight environment.
By integrating with today's modern avionics, the Stormscope line of instruments can overlay instant lightning strike information on a broad range of moving map and weather displays, including popular OEM installed and aftermar combined with L-3's SkyWatch and SkyWatch HP Collision Avoidance System for singlescreen traffic and weather data, according to company officials.
The Stormscope series includes models suitable for numerous aircraft types. Key features include:
Displays lightning in 25, 50, 100 and 200 nm ranges
Pilot-selectable cell and strike modes
360° or 120° forward-looking view
Lightning information updates every second
Strike rate indicator details building or dissipating storm
For more information: www.L-3avionics.com