LoPresti Aviation and Lockwood Aviation Repair have teamed to offer two Rotax engine classes that will be held at the LoPresti facility at the Sebastian Airport (X26) in Florida.
An Engine Operation and Service Course will be held Oct. 6-7, which will cover engine systems basics, operational issues, routine service, and inspections, including the condition inspection (100 hour or annual). This course is intended for the Light Sport operator/owner and as an introductory course for homebuilders and licensed maintainers, according to company officials.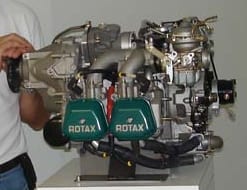 An Engine In-depth Maintenance Course will be held Oct. 11-12. This is a continuation to the Service Class, including an advanced understanding of engine systems and installation issues, troubleshooting and major component disassembly. It is intended for homebuilders and licensed mechanics.
The training courses will be held in conjunction with the LoPresti LSA Holiday/Salsa Fly-in being held on Saturday, Oct. 8. This is an all-day event starting with breakfast, seminars, flour bombing and spot landing competitions. After lunch the Latin Festival will start with more great food, salsa classes, with live bands playing into the night. On Sunday there will be Kayak tours, golfing, fishing, skydiving and more.
For more information: LoPrestiAviation.com, Lockwood-Aviation.com