Esterline CMC Electronics' (CMC) SwiftBroadband compliant satellite communications (Satcom) intermediate gain antenna system, known as the CMA-2200SB, has obtained FAA and Transport Canada Technical Standard Order (TSO) approval.
The CMA-2200SB is an electronically steerable, phased array antenna that provides hemispherical coverage. The antenna supports Inmarsat multi-channel SwiftBroadband and classic Aero-I satellite communications services.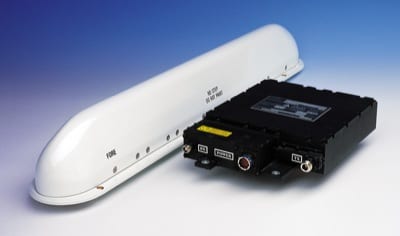 The CMA-2200SB is CMC's second–generation intermediate gain antenna system. The original CMA-2200 antenna entered service in 1997 and is deployed worldwide, company officials said.
The design of this top-mounted, low-profile antenna is based on CMC's proprietary technology and architecture used in its CMA-2102 family of high gain antenna systems.
For more information: CMCElectronics.ca
People who read this article also read articles on airparks, airshow, airshows, avgas, aviation fuel, aviation news, aircraft owner, avionics, buy a plane, FAA, fly-in, flying, general aviation, learn to fly, pilots, Light-Sport Aircraft, LSA, and Sport Pilot.