Goodyear Aviation will join Whelen Engineering as co-title sponsor of Michael Goulian's 2012 air show season.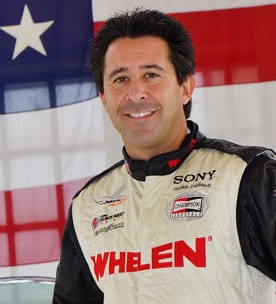 "We're honored and thrilled to have Goodyear Aviation join our family of sponsor partners," said Mike Goulian, who also serves as Goulian Aerosports' president. "I have relied on Goodyear tires on both my airshow planes and the planes we have operated in our flight school for the last 20 years. Goulian Aerosports is very proud to partner with such a legendary and respected brand like Goodyear."
Goodyear Aviation will become "one of the cornerstones of our airshow program, along with some of the industry's most prestigious aviation manufacturers, including Whelen Engineering, Champion Aerospace, Lycoming and Hartzell," Goulian added.
"Mike Goulian's air show performance is an impressive display of airmanship that combines the precision flying of his competition experience with modern airshow aerobatics," said Bert Aertssen, general manager, global aviation, Goodyear. "He is one of the sport's luminaries and we are proud to sponsor his 2012 air show season."
Goulian is a past U.S. National Aerobatic Champion, as well as the winner of the 2008 Budapest Red Bull Air Race. Most recently, he became one of only seven aviators in history to be awarded all three of the airshow industry's top honors: the ICAS Sword of Excellence, the Art Scholl Memorial Showmanship Award, and the Bill Barber Award for Showmanship.
Goodyear developed the world's first aviation tire in 1909. Goodyear Aviation's tires appear on much of today's global airline, military and general aviation aircraft fleets, according to company officials.
The sponsorship between Goodyear Aviation and Goulian Aerosports will be highlighted by the Goodyear Advantage Tour, which will stop at several top airshows throughout North America in 2012. Aviall Services, Inc., a leading distributor for a wide range of aviation products, and one of the largest Goodyear Aviation Tire Distributors in the world will also sponsor the tour.
"The Goodyear Advantage Tour will give flight schools, MROs, corporate flight departments and pilots the opportunity to enjoy an 'all access' VIP experience at some of our nation's top airshows while learning about Goodyear Aviation tires," noted Goulian. "For our guests, a day spent with the Goulian Team at the Advantage Tour event will be a memory for a lifetime."
For more information: MikeGoulian.com, GoodyearAviation.com
People who read this article also read articles on airparks, airshow, airshows, avgas, aviation fuel, aviation news, aircraft owner, avionics, buy a plane, FAA, fly-in, flying, general aviation, learn to fly, pilots, Light-Sport Aircraft, LSA, and Sport Pilot.