Following a successful trial at Sebring, Dynon Avionics will be offering courses in the operation of its SkyView system at Sun 'n Fun, March 27 through April 1.
The classes will last 3.5 hours and will be held in the mornings and afternoons on Thursday through Sunday. During the seminars, current and prospective owners of SkyView systems will be working with real SkyView units, configuring them for various ground and flight operations.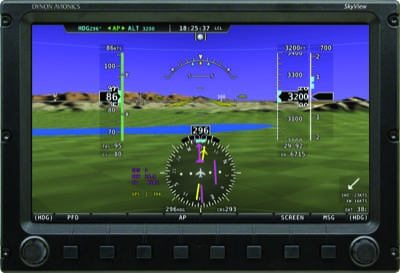 Instruction will be provided by Kirk Kleinholz, CFII and SkyView expert, and classes will be held in the Hilton Garden Inn hotel adjacent to the airport.  The hotel conference room is air-conditioned with comfortable seating and classroom-like environment will include a full audio/visual presentation, company officials said.  Classes are structured with limited seating to assure no more than two students at each SkyView display, officials add.
To cover the cost of conference room space at these events, the classes are being offered at $30 per person.  Advance ticket purchase is required through Brown Bag Tickets, an on-line event ticketing service which can also be found on the Dynon website
People who read this article also read articles on airparks, airshow, airshows, avgas, aviation fuel, aviation news, aircraft owner, avionics, buy a plane, FAA, fly-in, flying, general aviation, learn to fly, pilots, Light-Sport Aircraft, LSA, and Sport Pilot.