Business Jet Center Oakland at California's Oakland International Airport (OAK) has become a Phillips 66 Aviation-branded dealer.
Business Jet Center Oakland joins its sister operation Business Jet Center Dallas, which has been with Phillips 66 Aviation since 1997. Phillips 66 Aviation is the nation's largest branded aviation dealer network, featuring 866 FBOs coast-to-coast, company officials said.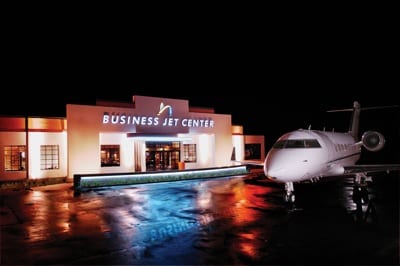 "We are delighted to have Business Jet Center Oakland join the Phillips 66 Aviation family, as they are one of the premier FBOs in the West," says Rosemary Leone, Director, Programs, Phillips 66 Aviation. "Both Business Jet Center locations are perennial favorites in annual FBO customer polls. It's also fitting that Business Jet in Oakland, which operates in the historic, original 1927 Oakland airport terminal, joins Phillips 66 Aviation as we launch our 85th year serving the general aviation industry."
The FBO extensively remodeled the original 1927 terminal at an airport made famous by Charles Lindberg, who dedicated the facility. That same year the airport was also the takeoff point for the Dole prize, aviation's historic first flight from the mainland to Hawaii across 2,400 miles of Pacific Ocean. Stuntman Art Goebel won the prize in his Woolaroc monoplane – named for the Frank Phillips Ranch and fueled by Phillips Petroleum.
For more information: businessjetcenter.com, phillips66aviation.com
People who read this article also read articles on airparks, airshow, airshows, avgas, aviation fuel, aviation news, aircraft owner, avionics, buy a plane, FAA, fly-in, flying, general aviation, learn to fly, pilots, Light-Sport Aircraft, LSA, and Sport Pilot.