Fort Lauderdale, FLA. – Banyan Pilot Shop located at Fort Lauderdale Executive Airport will host its sixth annual customer appreciation day, Saturday, April 7, from 11 am – 2 pm rain or shine.  There will be hot dogs, hamburgers, prize drawings, kid's activities, special sales, product demonstrations and aircraft on display.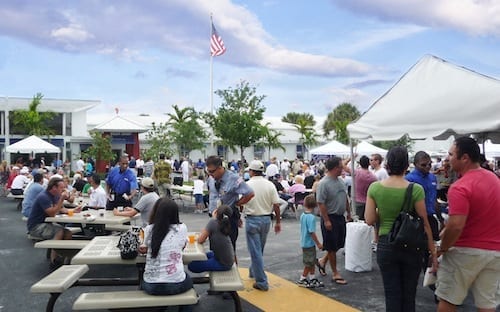 "It's a fun day for aviation professionals, enthusiasts and families," says Roberto Mejias, Banyan Pilot Shop Store Manager. "The store's parking lot will be blocked off and filled with exhibitors, food areas, and activities. Entertainment will be provided by Crazy Eddie and Variety Entertainment; including, face painting, bounce house, giant slide, basketball game, and a driving game."
This year's exhibitors include Airborne Systems, Angel Flight, Dare to Dream, Flight Life Apparel, Florida Helicopters, Florida Aero Club, Key West Properties, Pilots and Paws, Steven F. Greenwald Design, Inc., and Women in Aviation. In addition, the EAA Ford Tri-Motor aircraft will be offering rides for $75 per person and aircraft on display will include; a Cessna Skycatcher, Diamond DA-42, and a Robinson R22 helicopter.  Charlie and Donna Rogers from Survival Products Inc. will provide a demonstration on safety equipment.
At the end of the event, drawings will be held for numerous items, such as, Torgeon watches, Oakley, Serengeti and Bushnell Sunglasses, Avfuel items, discovery flights, Garmin items, a Telex Airman 850 headset and more.  Children up to 15 years old can enter special drawings for a Blade MCX helicopter, kite, airplane kit and other prizes.