Richmond, VA –  The Virginia Aviation Council elected Ray Batton as their next President at their March 17 meeting. Batton flies a Turbo 182, is active in the EAA Young Eagles program and is President of a Fortune 500 company. He also seeks to open the world of aviation to adults who've thought about flight as an unattainable goal. "I have taken a large number of business people for rides," says Batton. "They often think flying is too difficult or scary until you get them in the plane."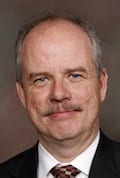 Knowing that air shows are crowd pleasers, Batton looks forward to adding an air show to the aviation vendors, forums and youth activities currently the mainstay of the 14-year old Virginia Regional Festival of Flight. The Festival of Flight will be held this year April 28 and 29 in Suffolk.
Batton's view of the Council's role includes coordinating more involvement of other aviation organizations within the state such as the Flying Circus and the Commemorative Air Force. Batton earned his Private Pilot certificate in July 2007 in a 172. In 2008 he purchased a Turbo 182 . His intention is to add a Stearman as his second aircraft.