Mike Sapanara has joined the West Star Aviation team and will lead Avionics Technical Sales.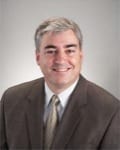 He began his avionics career in the United States Coast Guard and recently retired from the Air Force Reserve in 2007. With over 38 years of experience, he has held positions as Senior Field Service Engineer and Regional Sales Manager with Rockwell Collins, where he has spent the last 22 years of his career. In addition, he holds A&P and FCC licenses.
In his new position, he will initially focus on large avionics projects such as major glass retrofits, complete cabin management upgrades, and Satcom installations at the West Star's East Alton (ALN) and Grand Junction (GJT) location.
For more information: 804-453-5702 (office), WSA.aero.
People who read this article also read articles on airparks, airshow, airshows, avgas, aviation fuel, aviation news, aircraft owner, avionics, buy a plane, FAA, fly-in, flying, general aviation, learn to fly, pilots, Light-Sport Aircraft, LSA, and Sport Pilot.