Q: I have a Lycoming IO-360-A1A on a Mooney E model. My mechanic tells me that there are two timing settings for this engine: 20° and 25° BTC. The engine had been set at 20° BTC and he reset it at 25° BTC. What are the advantages or disadvantages of this timing change? The engine is running slightly warmer and appears to be a bit louder in the cockpit.
DAVID WALKER, via email
A: Providing your specific engine serial number would have been a big help, but let me see what I can do with the information you provided.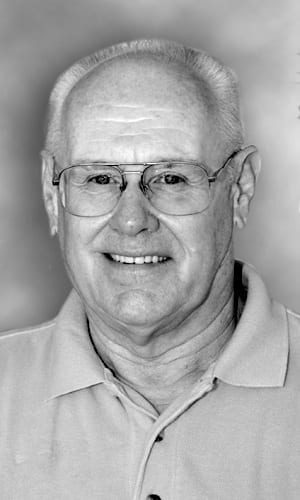 Did your maintenance technician check the data plate on your engine before telling you your engine was timed incorrectly? If your engine was manufactured prior to the release of the Service Instruction I'm about to mention, it may have been timed correctly when it left the Lycoming factory.
When the early IO-360-A1A engines left the factory years ago, they were all timed to 25° BTC. However, over time, it was learned that improved engine performance could be achieved if the timing was reset to 20° BTC on certain engine models. This information is covered in Service Instruction 1325A dated May 14, 1976. If you check your engine data plate it will be stamped with the timing the engine was set to when it left the Lycoming factory. If it was originally stamped for 25°, then your maintenance facility may comply with the Service Instruction mentioned above. You will also want to refer to Lycoming Service Instruction 1304J regarding the requirements for modifying the engine data plate to reflect the modification made to the engine when and if it is done in the field.
This change is not mandatory, but may be applied at the owner's discretion or when the engine is overhauled.
Some of the advantages resulting from this timing change are easier cold weather starting and cooler cylinder head temperatures, among others.
This timing modification became a running change on factory production engines prior to the publication date of the above mentioned Service Instruction, so depending on the age of your engine, it may have been shipped from the factory with the timing set at 25° BTC.
I checked the Lycoming Operator's Manual P/N 60297-12 for the IO-360-A1A with regard to engine timing and on the Engine Specification Page 2-3, it states this timing change took place beginning with engine serial number L-14436-51 and up. Your engine number suffix may show -51A, which is also included. Since the timing change was covered in the Service Instruction, it may have been overlooked or ignored by facilities doing the routine maintenance over the years. No harm, no foul, but if the modification has not been done, I'd encourage everyone to have it done or, in your case, have your mechanic reset the timing to the specified 20° BTC for better engine service life.
I'd like to mention one more thing before closing. For almost every maintenance question that may arise, there is most likely a Lycoming publication that will address the subject, but you've got to read and do some research. This is such an important part of maintaining the high safety standard, which should be our number one priority. Or as they say in one of the TV commercials — Just Do It!
Paul McBride, an expert on engines, retired after almost 40 years with Lycoming. Send your questions to: AskPaul@GeneralAviationNews.com.
People who read this article also read articles on airparks, airshow, airshows, avgas, aviation fuel, aviation news, aircraft owner, avionics, buy a plane, FAA, fly-in, flying, general aviation, learn to fly, pilots, Light-Sport Aircraft, LSA, and Sport Pilot.