The Wings over Waukesha Air Show in Wisconsin will celebrate the centennial of flight in Waukesha County with an expanded airshow. The show is slated for Aug. 25-26 at Waukesha County Airport (UES).
This year's airshow will again feature top national aerobatics acts, a parachute performance team, and a wide array of vintage and contemporary military and civilian aircraft to represent the centennial of aviation in Waukesha County, organizers said. Dozens of aircraft will be on display, with many of them providing tours or rides, including the Experimental Aircraft Association's B-17 "Aluminum Overcast" bomber from World War II.
The airshow is celebrating the 100th anniversary of flight in Waukesha County this year, marking the anniversary of John G. Kaminski's first flight in Waukesha County on May 12, 1912, just nine years after the Wright Brothers famous first flight at Kitty Hawk in 1903. The 18-year-old Kaminski was Wisconsin's first and youngest licensed pilot and his place in Waukesha County history was marked by his fligh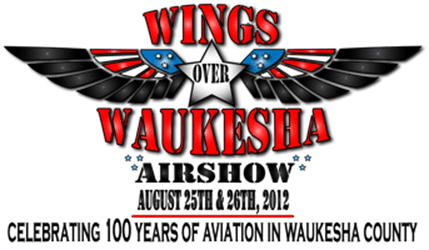 t in a Curtis Pusher airplane from Wauwatosa to a farm field near Stone Bank, Wisconsin.
Over the years, aviation in Waukesha County has played an important role in local business, military support, emergency services and recreation. From crop dusting and skywriting in the early years to corporate aviation for some of Wisconsin's largest companies today, aviation has fueled a variety of commercial successes. Equally important is the role that aviation played in World War II, as a unit of the Civil Air Patrol was formed at Waukesha County Airport to assist in the U.S. war effort by providing various search, rescue and surveillance missions. Of course, from 1912 through 2012, recreational flying has also enjoyed a big following in Waukesha County, and the Wings over Waukesha Air Show follows in the footsteps of the county's first air shows in the 1930s and 1940s.
Tickets to the event are $10 per person for adults, $5 for children ages 10–17, free   for children ages 9 and under. Advance tickets are now available at the discounted price of $7 per adult – a $3 discount – through the Wings over Waukesha website
People who read this article also read articles on airparks, airshow, airshows, avgas, aviation fuel, aviation news, aircraft owner, avionics, buy a plane, FAA, fly-in, flying, general aviation, learn to fly, pilots, Light-Sport Aircraft, LSA, and Sport Pilot.