The Gathering Foundation, based in Stallion 51 flight operations at Kissimmee Gateway Airport (ISM) in Florida, has partnered with Osceola County's Osceola Adults Serving and Inspiring Students (OASIS) program to share aviation history with local students.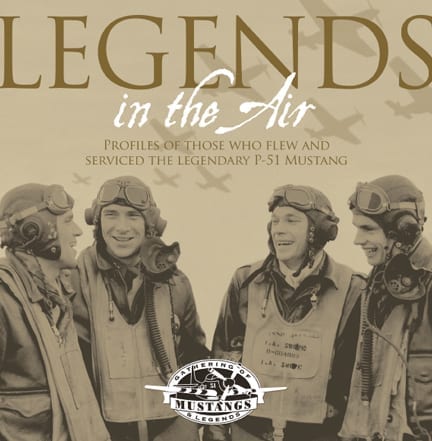 The Gathering Foundation's mission is to gather and preserve the legacy of the men who and machines that fought in World War II and share that history with children. One of the ways The Gathering Foundation accomplishes its mission is through collection and publication of first-hand accounts of P-51 Mustang pilots and support crews. The book "Legends in the Air" profiles the men and women who flew and serviced the P-51 Mustang in World War II, featuring 51 aviation legends describing their first-hand experiences.
The Gathering Foundation has donated three copies of the "Legends in the Air", as well as Gathering of Mustangs and Legends-The Final Round Up World War II posters, to every school library in Osceola County.
"The OASIS program is a perfect vehicle for local businesses to interact with and contribute to the students of Osceola County," says Judy Alexander, Partners in Education specialist.
The OASIS Partners in Education program gives the local business community opportunities to make a difference in education through employee volunteerism, sponsorships and donations. "The Gathering Foundation's donation of the 'Legends in the Air' book will give students opportunities to hear about aviation history from those who made it," says Angela West, director of The Gathering Foundation.
For more information: GatheringFoundation.org
People who read this article also read articles on airparks, airshow, airshows, avgas, aviation fuel, aviation news, aircraft owner, avionics, buy a plane, FAA, fly-in, flying, general aviation, learn to fly, pilots, Light-Sport Aircraft, LSA, and Sport Pilot.