For the next two weeks, students and teachers from four high schools will participate in the first annual Kentucky Institute for Aerospace Education (KIAE) Solo Flight Camp at Capital City Airport in Frankfort, Kentucky. The goals are for student pilots to solo and pass the FAA's Private Pilot Written Examination.
Student pilots participating in the KIAE flight camp have obtained their Third Class medical/student pilot certificate and have completed a course of study in flight and aeronautics. The Institute will begin training students in ground and flight operations, as well as conduct an initial assessment of their aeronautical knowledge.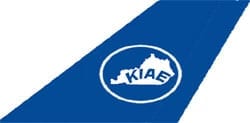 Students will fly a Cessna Skyhawk in the flight simulator to practice maneuvers and processes. Lessons will be developed as we learn where the gaps are in student's understanding of aerodynamics, weather, aircraft performance, FAA regulations, and many other requirements needed for a Private Pilot. Through hard work and study, student pilots will meet the standards necessary to solo an airplane and pass their Private Pilot written examination, officials said.
The KIAE Solo Flight Camp and Institute will conclude June 29. The KIAE will recognize the accomplishments of our first flight group at the KIAE Open House at the Capital City Airport in Frankfort, Kentucky. This event begins at 10 am and is open to the public.
Dr. Tim Smith, Executive Director of the KIAE, says, "The KIAE model is both scalable and sustainable…schools can use existing networks to build aerospace career pathways for their students. Our hopes are that we influence the next generation by raising academic achievement in the STEM subjects as well as grow the next aerospace workforce."
The KIAE currently assists 14 school districts across the Commonwealth of Kentucky in designing and developing their aerospace education programs.
For more information: 502-320-9490 or KIAE.org
People who read this article also read articles on airparks, airshow, airshows, avgas, aviation fuel, aviation news, aircraft owner, avionics, buy a plane, FAA, fly-in, flying, general aviation, learn to fly, pilots, Light-Sport Aircraft, LSA, and Sport Pilot.