Wicks Aircraft Supply has added a number of new products that it will be showcasing at this summer's AirVenture in Oshkosh. If you order ahead and plan to go to the big show, you can even pick up your products there.
New products include: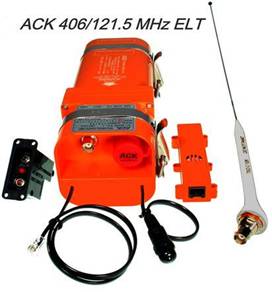 406mHz ELT from ACK: This new, GPS-capable unit also operates on 121.5 mHz, and is light weight (1.6 pounds, with 5-year battery). Featuring a full "plug & play" installation kit, dual-stainless strap mounting, and antenna, this ELT includes antenna and comes with a two-year warranty. $600, tax included.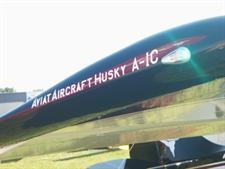 Aeroleds Pulsar newly-TSO'd NSP & NS strobes: These 4-inch long, anodized aluminum-based 4-ounce strobes provide brilliant LED light in red or green. The NS consumes 18 watts for its 22 LEDs; the NSP is a 20-watt unit, and contains 24 LEDs. NS is priced at $1,075 tax included; the NSP $1,1 00.
Aeroleds Suntail: This TSO'd tail strobe/position light pulls 16 watts to light its 18 LEDs, using its built-in power supply. With an anodized aluminum base, this 3-ounce light has a rated life of 50,000 hours. $320 experimental, $475 TSO'd.
Aeroleds Sunspot: This high intensity Landing and Taxi lights use 20 watts; the HX can be PMA'd for certified aircraft. $430 HX landing or taxi.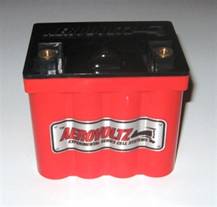 Aerovoltz 4, 8, 12, and 16-cell 13.6V batteries: Powerful, yet lightweight, these multi-cell lithium batteries can crank most any Experimental, with engines from tiny two-strokes to even 580-inch sixes. With a service life of more than double that of a typical lead-acid battery, Aerovoltz can be used in any orientation, require no ventilation, and never leak. Even better: amp for amp, Aerovoltz can save up to 80% of the space and 90% of the weight, compared against traditional batteries, Wicks officials say. Special Wicks pricing: AV004 (4-cell) $ 90; AV008 (8-cell) $140; AV012 (12-cell) $170; AV016 (16-cell) $235.
Aerovoltz lithium battery charger: Though Aerovoltz batteries maintain 90% of their voltage sitting on the shelf for a year and do not require any special charging considerations in the aircraft, the lithium-compatible bench charger balances the cells' charge and is recommended for long life. Price: $70
All items except the ACK 406mHz ELT are available now; the ELTs are scheduled for delivery at Oshkosh time.
For more information: WicksAircraft.com, 800-221-9425
People who read this article also read articles on airparks, airshow, airshows, avgas, aviation fuel, aviation news, aircraft owner, avionics, buy a plane, FAA, fly-in, flying, general aviation, learn to fly, pilots, Light-Sport Aircraft, LSA, and Sport Pilot.