Officials with Team Tango are teaming with THXH Hubei Aviation Co. to produce their American-designed aircraft in China for the international market.
Officials with the company are signing a cooperation agreement Friday, June 22, with the Xiangtan Hi-Tech Industrial Development Zone Administration Commission in support of the joint venture between Team Tango and the THXH Hubei Aviation Co.
In November 2010 Chinese officials opened the lower airspace over China, encouraging commercial investment in privately owned aircraft. This airspace has been opened up in stages, first with the five cities, including Zhong Dong, Hainan, and some northeast cities in 2011. The next stage came in 2012 with the entire northeast and the cities of Xi-An, Qing-Dao, Tang-Shan and Quan-Ming. By the year 2015 the lower airspace, which is defined as 1,000 to 4,000 meters, will be open over the entire country.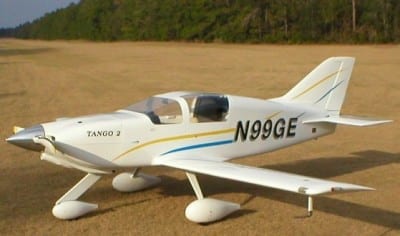 This creates a great opportunity to fill Asia's new need for general aviation aircraft with locally produced products, Team Tango officials said. Team Tango's newly developed Rapier, a four-seat aircraft and the Tango 2, a two-seat aircraft that has been in production for 10 years at the company's factory  at North Central Florida's Williston Industrial Park, were chosen to fill this need after many rounds of research by Abraham Liang of the THXH Co. These aircraft will be fully certified by the CAAC in China with research and development done in the USA and production done in the Chinese province of Hubei. Team Tango will be the distributor in North America, South America and Europe, with THXH covering the Asian Markets.
For more information: TeamTangoAircraft.com
People who read this article also read articles on airparks, airshow, airshows, avgas, aviation fuel, aviation news, aircraft owner, avionics, buy a plane, FAA, fly-in, flying, general aviation, learn to fly, pilots, Light-Sport Aircraft, LSA, and Sport Pilot.