After almost 10 years in the aircraft float business, the maker of Full-Lotus floats recently decided to focus on production of its non-aviation products. All the design rights, inventory and production tooling for the Full-Lotus float line have now been sold to Aircraft Floats Manufacturing, Inc.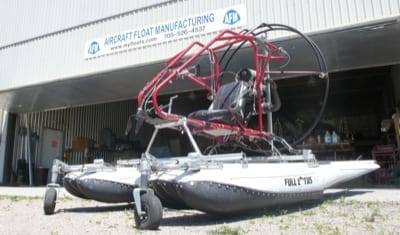 Aircraft Floats Manufacturing, Inc. (AFM) will continue producing the standard line of Full-Lotus floats, company officials said. It already has started deliveries of floats, as well as replacement parts for maintenance and repairs to existing owners.
The company will soon start introducing type-specific rigging instructions for a variety of popular aircraft designs, something not previously offered by Full-Lotus, AFM officials add.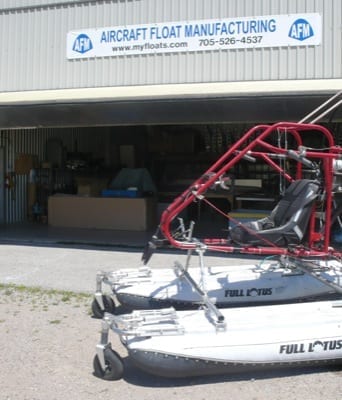 Full-Lotus floats are an inflatable float system first introduced in 1985 for ultralight aircraft and more recently adapted for general aviation use. The design uses multiple inflatable bladders inside a vinyl outer casing and polycarbonate protective shell. The result is a float system that can be beached on rocky shores without worry and that can bump most submerged objects at taxiing speed without damage, according to officials, who noted that many aircraft owners regularly use their Full-Lotus floats on snow, just like skis.
AFM's new production facilities are located on the Huronia Airport (CYEE) in Midland, Ontario, next to Zenair Limited, the well-known kit aircraft manufacturer.
For more information: MyFloats.com or 705-526-4537
People who read this article also read articles on airparks, airshow, airshows, avgas, aviation fuel, aviation news, aircraft owner, avionics, buy a plane, FAA, fly-in, flying, general aviation, learn to fly, pilots, Light-Sport Aircraft, LSA, and Sport Pilot.